The most recent data from Thailand has shown a new phase of decline has begun.
At a time in which political unrest is starting to take away from consumer confidence and is leading them to spend less, the smartphone market is starting to feel the pinch for the first time.
Recent figures have begun showing that the decline in the sales of these mobile devices is not a small one.
The Thailand Mobile Expo 2014 was just held in the country, running until the end of the weekend. Although many attended this largest exhibition of mobile phones, gadgets, and other tech devices at the Queen Sirikit National Convention Center, and it appeared to be just as booming as always, this was occurring within a smartphone market that is rapidly slowing in its sales.
This is the first time in four years that the smartphone market in the country has seen a sales decline.
Also contributing to the shrinking of the sales in this mobile device market is that many consumers have already purchased the technology and have yet to find a reason to want to upgrade to a massive degree. This is indicating that the country may have entered into a longer replacement cycle that is now considerable enough to actually affect the sales within that ecosystem.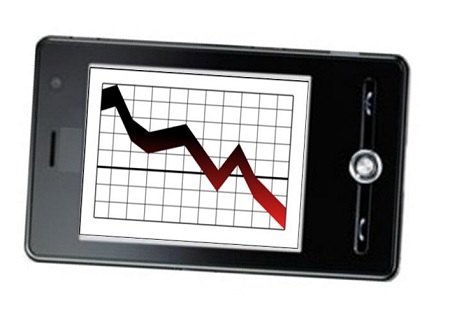 This year's event was the largest one yet, despite the fact that the organizer of the exhibition, Thailand Mobile Expo, M Vision Co, downgraded its sales projections by a tremendous 20 percent, to bring it to 1.2 billion baht (local currency).
That company isn't the only one to revise its figures in a downward direction. Global research firm, IDC Thailand, has also done so, but in their case, they have reduced their sales projections by 25 to 30 percent growth, this year. This is a reduction from having previously predicted that there would be a growth rate of 35 to 40 percent, as they had expected that there would be a 14 million unit sales volume.
Senior analyst for client devices at IDC, Jarit Sidhu, explained that the slowing growth rate in the smartphone market is primarily due to low customer confidence and sentiment in an environment of political instability.