The brand is now taking its first steps into the wearable technology marketplace.
The Rebecca Minkoff brand is known for its forward thinking style and willingness to embrace technology is now making its way into one of the latest branches of mobile, which is wearables.
In fact, the designer will be releasing a new wearable technology based collection this month.
Minkoff will be starting its wearables collection set with two bracelets. One of those devices unfolds in order to become a cell phone battery charger. The other one provides the wearer with notifications when various activities occur on his or her smartphone, such as the receipt of a text, an incoming phone call, and other types of alert. These bracelets are going to be sold in a variety of different colors and while the charger version will cost $60, the notification piece will cost twice that much, at $120.
These wearables will become available for purchase at Rebecca Minkoff stores, which will soon be opening.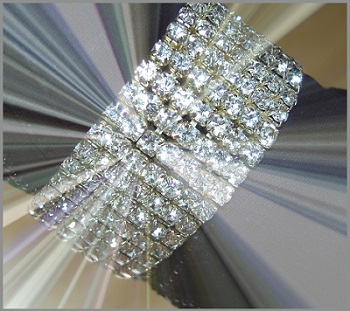 The first of these shops will be in New York City and is slated to open in November. That said, the devices will also be sold at Nordstrom as early as this month. When it comes to wearable technology, many designers and companies are betting on the popularity of devices that bring together jewelry and technology, although watches and smart clothing have been working hard to make their marks.
That said, one of the reasons that the Rebecca Minkoff brand decided to take this direction with its wearable tech is that if these gadgets double as jewelry, then the pieces can be designed to be attractive enough that consumers will love them regardless of what they actually do for a smartphone user. The designer believes that this concept is central to encouraging people who aren't typically early adopters of technology to be willing to buy one of these devices.
Minkoff is hardly the first designer to step into the wearables market, though this brand is hoping to become an important player. Recently Ralph Lauren unveiled his sensor shirt at the U.S. Open in tennis, whereas Tory Burch created jewelry for some of the latest Fitbit chips. Google Glass brought Diane von Furstenberg onboard to help to design its frames.