Rumors suggest that Alibaba is making its own game console
Alibaba, one of China's largest online retailers and mobile commerce giants, may be on the verge of breaking into the game industry. According to analysis from Niko Partners, a market research firm, the company is reportedly developing its own game console, which will compete with the Xbox One and the PlayStation 4. Alibaba has not yet announced plans for such an endeavor, but the company has been expanding into various new sectors in recent years, including mobile commerce.
Console would compete with those coming to China from other countries
Niko Partners suggests that Alibaba could release a gaming console as early as next year, but there are not any details concerning such a project that are readily available. If this rumor proves to be true, Alibaba could become a major disruptor in the game industry, offering new competition that has not existed in that market for several years. China's game market is expected to grow rapidly in the near future, as the Chinese government has lifted its ban on foreign consoles being sold in the country.
Microsoft and Sony could face major competition if Alibaba develops its own console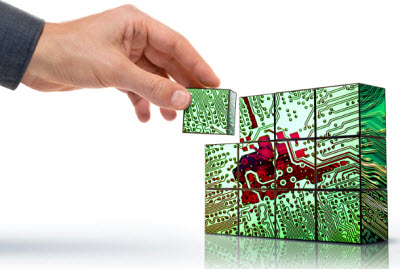 Lifting this ban means that Microsoft and Sony can bring their consoles to China. These consoles are expected to perform relatively well in these Chinese market, as they will face modest competition with domestic console developers. If Alibaba does enter into the game industry, however, Microsoft and Sony may have a significant fight on their hands. Moreover, Alibaba is a global company, which means that its console would not be restricted to the Chinese market for long, if it manages to find any success to begin with.
Alibaba could bring mobile commerce services to consoles in the future
A game console from Alibaba could make use of the various services and platforms that the company has designed. It is becoming more common for mobile devices to be integrated into game consoles, allowing people to play games on their smartphones or make use of other digital services. Alibaba could include some mobile commerce features into its potential game console.