New mobile commerce solution will roll out to 20,000 retailers in the UK
Barlcays has announced that it has formed a partnership with Verifone in order to launch a new mobile commerce solution that is meant to be rolled out across 20,000 retailers. The solution will incorporate Barclay's Pingit as a payment method, allowing retailers to better engage mobile consumers. Verifone's mobile commerce gateway will act as a tool for retailers in the United Kingdom, which may bolster the adoption of mobile shopping among consumers.
New solution will incorporate Pingit into Verifone's mobile commerce gateway
The 20,000 retailers that are expected to make use of the new mobile commerce solution will join 70,000 others that are already using Pingit as a payments solution. Merchants that specialize in the digital space may find this particularly beneficial, as more consumers are beginning to use their mobile devices to shop online rather than visit physical stores. The solution may prove quite powerful during the upcoming holiday season, as many consumers have begun opting to do their holiday shopping online in order to avoid large crowds at retail stores. Mobile shoppers also have access to special deals that could help save them more money.
Adoption of smartphones leads to a greater number of mobile shoppers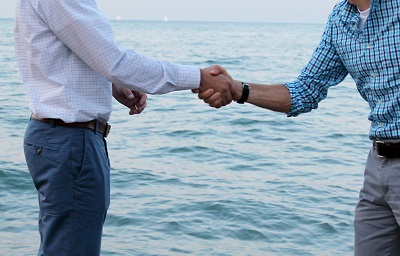 Mobile commerce has been growing quite rapidly throughout the United Kingdom. With more consumers gaining access to smartphones, they are finding that using these devices to shop online is more convenient than visiting a physical shop. This is especially true among consumers with long commutes, as they can shop for products online and have their purchases delivered to their homes. Physical stores are also supporting mobile payments, of course, and the new mobile commerce solution is expected to provide better support for retailers that want to engage mobile consumers in the physical space.
Barclays and Verifone work together to resolve issues facing mobile commerce
According to Barclays, one-fourth of consumers who attempt to purchase products through a mobile device experience issues with their transactions. Approximately 55% of consumers have abandoned a mobile purchase because of these issues. Barclays and Verifone are working together to resolve these issues in order to ensure the continued growth of mobile commerce in the UK.