Nokia looks to boost Lumia popularity through use of high-tech software
Nokia has been working to promote the qualities of its Lumia handsets for some time. The company realizes that it will take more than a sleek design to gain the favor of consumers, many of whom have already been won over by Apple's iPad tablet. As such, Nokia is focused on bolstering the software features of Lumia devices. Earlier this week, Nokia brought the Nokia Music streaming service to Lumia mobile devices in the U.S. Now, the company has set its sights on augmented reality and is getting some help from AOL.
Enhance AOL now available for Lumia devices
AOL and Nokia have teamed in an attempt to bring one of AOL's applications to Lumia devices. The application is designed to be an entertainment hub and is called Enhance AOL. The application can be used t find information on local movies and concerts, overlaying this information on a real-world environment using augmented reality. In this regard, Enhance AOL is very similar to Nokia's City Lens augmented reality application, though with a more acute focus on entertainment rather than pure navigation.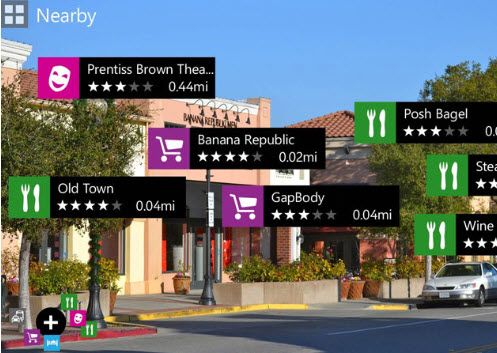 Lumia owners now able to make use of Enhance AOL features
Lumia owners will be able to make use of the various features of the Enhance AOL application. Not only will consumers be able to find information on nearby movies and concerts, they will also be able to purchase tickets online using the application. The application will also give Lumia owners access to the SHOUTcast feature, which will grant them access to full-legnth album previes and more than 55,000 radio stations.
Partnership may help Nokia compete in mobile market
Augmented reality has become a primary focus for Nokia in terms of boosting the popularity of the Lumia line. The company has been working on introducing new augmented reality applications into the Lumia for several years but has been met with only modest results. The Enhance AOL application may provide the Lumia with the momentum it needs to compete with Apple in the mobile market.