The brand is creating a full lineup of wearables as well as digital apps as a part of their broader sports apparel strategy.
Under Armour is currently working on the creation of a full lineup of wearable technology products and complementary mobile apps that are to become a central component of their overall strategy to pass Nike Inc and to take the top global sports apparel spot.
This strategy was made more than clear last week at the Consumer Electronics Showcase (CES 2016).
At that event, Under Armour's CEO and founder, Kevin Plank unveiled a number of new products that are headed into the brand's series called "Connected Fitness." Currently, Nike is holding the lead position in the global sportswear industry and that spot is considered to be quite a solid one. Last year, that brand reported over $30 billion in revenues, with $7.69 billion in sales having been generated exclusively within the most recent fiscal quarter.
However, when it comes to wearable technology, specifically, rivals such as Under Armour are stepping in.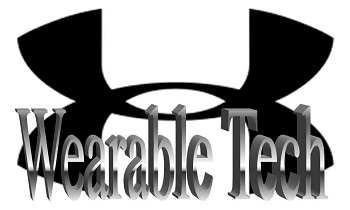 With a growing range of wearables in the form of high quality apparel and footwear, Under Armour is taking aim and is hoping to become a force to reckon with. It could be that this strategy may one day shake Nike's stance on the top platform in the market.
It doesn't come a surprise that Under Armour feels that one of its top drivers in reaching its $7.5 billion sales target by 2018 is in the use of "Connected Fitness" and wearables. At the same time, many have found Under Armour's speed of investment into this type of technology to be rather surprising. The reason is that it does leave the impression that the company has jumped from an idea in a business plan right into an actual series of products.
At the core of the brand's wearable technology plan is the "UA HealthBox", which includes a sports band upon which pretty much everything else is based. It tracks daily physical activity, heart rate and sleep. The HealthBox also includes a scale that is WiFi equipped and that reads both body weight and fat percentage.