According to a new American study conducted by Nielsen, women use their apps for a longer period of time.
Neilsen has released the results of one of its latest studies, which has revealed that men in the U.S. are using more apps than women, but that when it comes to actual use, it is female device users who are spending more time on their applications than their male counterparts.
The study found that men time on a larger number of mobile applications, but more time overall.
The research found that in the average month, men used a larger number of mobile apps than women. Men averaged 27.2 applications used on their devices in a month, when compared to a slightly fewer 26.3 smartphone apps used by women. That said, while women aren't using quite as many mobile apps as men, they are using them for longer. Women spent an average of 38 hours and 2 minutes on their mobile applications every month. During the same span of time, men averaged 36 hours and 51 minutes.
This time spent on mobile apps means a lot to the industry, particularly in terms of in-app advertising.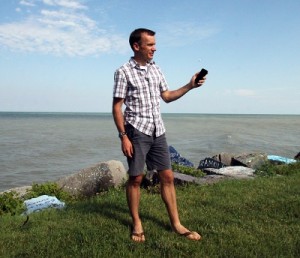 Nielsen also pointed out that on average, smartphone device users across the United States were using 26.7 apps per month in 2014's last quarter. That is a figure that has essentially stayed the same over the last couple of years. Moreover, it was important to see that more than 70 percent of the usage of smartphone apps was all coming from the leading 200 applications.
At the same time, though, there appears to be a limit to the number of mobile applications that consumers appear to be willing to download and actively use within any single one month period. Equally, while they don't seem to be growing in the number of applications that they're using them, they do seem to be using the ones that they have for longer periods of time.
The average amount of time spent on mobile apps per person, per month, has risen from 23 hours and 2 minutes in the last quarter of 2012, to become 37 hours and 28 minutes in the last quarter of last year. This means that over a period of two years, that figure rose by 63 percent.