Retailers are reporting promising results from the holiday shopping weekend
The most significant retail holiday in the United States, Black Friday, has come and gone and many retailers saw a spike in total sales thanks to mobile commerce. Wal-Mart reported that it experienced the best three-day online shopping period it has seen in recent history and the company's experience is being echoed by others that have adopted a focus on the digital space. According to a report from comScore, e-commerce sales throughout the United States surpassed $1 billion for the first time.
Total retail sales are lower this year than they were in 2013
While more people are shopping online, especially from their mobile devices, the retail sector has encountered some turbulence this year. Total retail sales for the holiday shopping weekend were down this year when compared to the results of 2013, according to the National Retail Federation. Many consumers opted to avoid physical stores in favor of mobile and e-commerce, while others opted to avoid holiday shopping altogether. The exact reasons behind lower retail sales this year and not entirely clear.
E-commerce is thriving among consumers interested in convenient shopping solutions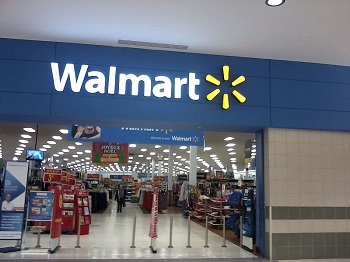 The report from comScore notes that consumers are shopping more from their personal computers and mobile devices. The report shows that shopping from a PC increased by 32% on Thanksgiving Day and 26% on Black Friday. Throughout November, purchases made from desktop computers rose by 15%. The report suggests that mobile commerce accounted for approximately 2% of all digital sales made during the holiday shopping weekend.
Mobile commerce has helped some retailers find success
The report also shows that e-commerce spending reached $1.009 billion this year, higher than the $766 million reported last year. Shopping online has become quite popular among consumers because of the convenience that it offers. When shopping at home from a computer, consumers can avoid the chaotic crowds that flock to retail stores on Black Friday. This convenience can also be found through mobile commerce, which allows people to purchase the products they are interested in at any time, no matter where they may be.