Nearly half of all of the traffic on the internet from Canada stems from a smartphone, tablet, or similar gadget.
According to the research firm, comScore, the use of mobile devices by Canadians is making its way beyond an important milestone, as the number of hours spent online over these gadgets closes in on the fifty percent mark.
Of all of the time that Canadians spend online, 49 percent of it comes from smartphones and tablets.
Canadians are currently spending an average of 33 total hours online when taking the use of all of their connected gadgets into account. Forty nine percent of that is coming from mobile devices such as their cell phones, tablets, wearable technology gadgets, the iPad Touch, and other connected electronics. If things continue in the same direction, it won't be long at all before people in Canada are using their smartphones and tablets for more of their online time than their laptops and desktop computers.
comScore explained that messaging apps, web searches and social networks are driving the use of mobile devices upward.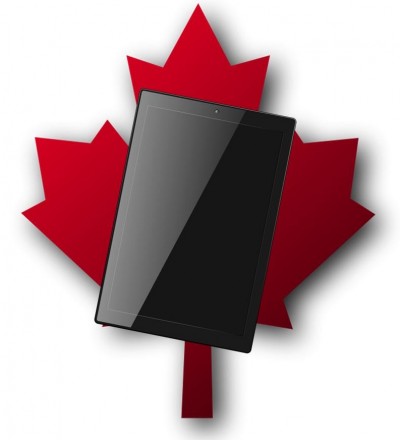 The firm explained that these are the purposes for which mobile gadgets are being most used while connected to the internet. For some of those users, smartphones and tablets represent the only way in which they are using the internet, and they have given up on their desktop and tablet computers, altogether.
There are currently 1.3 people in the country that will use a mobile device exclusively for accessing the internet, and who will not even touch a traditional computer, said senior account manager at comScore, Paul Rich. Rich explained that "Four per cent (of Canadian Internet users) look at online content in a month with (just) their mobile devices — their smartphone or tablet —and they don't access anything on the desktop. That's an emerging shift we're seeing."
On the other hand, while the use of mobile devices the only way that 4 percent of Canadians were accessing the internet, there was still a tremendously larger 47 percent who used their computers exclusively for their online activities, added Rich. Among those who used only smartphones or tablets, women made up 55 percent.