NEC Indonesia plans to implement this new tech in select medical centers to improve sustainability and care.
NEC Indonesia, an IT and communications solutions and products firm, has now announced that it will be implementing a new form of mobile technology solution into select hospitals throughout the country.
This implementation of mobile tech will be a major component of its "Solutions for Society" project.
Among the IT solutions to be implemented as a part of this mobile technology program, will be its Bedside Nursing (BSN). The goal of the Solutions for Society project, as a whole, is to generate value in order to enhance the security and sustainability of Indonesian society. This particular component is designed to help to overcome the challenge of providing efficient, safe and yet affordable healthcare, which is a rising struggle for many organizations worldwide.
The proper use of mobile technology may help hospitals to be able to overcome some of those struggles.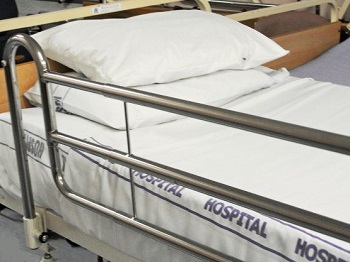 The primary challenge faced by nearly every hospital on the planet is in being able to meet a broad spectrum of needs of a patient population that is growing in its diversity. BSN has been created as an innovative IT solution that will ease the burden of those challenges through efficient resolutions.
In order to use, BSN, nurses are equipped with mobile devices, such as tablets, in order to be able to obtain patient data on a real-time basis, and then make a request for information from the Hospital Information System (HIS). In this way, the nurses are better able to offer effective and personalized care to each patient.
The BSN system from NEC Indonesia is scalable on Android based mobile devices. It is meant to be user friendly and convenient, as well as compatible with the HIS platform. Upon the initial launch of this solution, it will be implemented in two of Indonesia's major medical centers, including: Cimacan Public Hospital and Budh Asih Public hospital.
Through the use of this mobile technology, the result is supposed to be a reduced operational cost, while decreasing the risk of medical administrative errors and simultaneously improving patient care.