Bushnell has teamed up with Spil Games to make new mobile games.
Nolan Bushnell, most notably known as the co-founder of Atari and considered to be one of the founding fathers of modern video games, is returning to the gaming sector after 40-or-so years, and plans to release his first wave of mobile games with new partner, Dutch publisher, Spil Games. This will be Bushnell's first step into the mobile gaming market.
Bushnell never stopped designing games and now wants to make mobile games according to his law.
According to Tech Times, even though it's been decades since the 73-year-old Atari co-founder was part of the gaming scene, Bushnell said that he has never stopped designing games and was impressed with the success of the mobile gaming market, mostly because games for smartphones are so readily available. That's why he reportedly chose this particular market to monetize the games that he's been continually designing in his free time.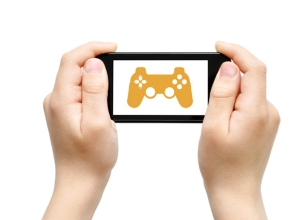 That said, the veteran game designer doesn't plan to make games like others already on the market. In fact, he's not overly impressed with the games he has on his phone and finds them so frustrating at times that at certain points he's been tempted to throw his phone, reported The Guardian.
With Spil Games, Bushnell will be developing and publishing new mobile games that will incorporate his "easy to learn, and difficult to master," game laws.
"There are a lot of mobile games out there that just miss it; they miss what I'd call 'hardcore fundamental game design'. At Atari we had to totally focus on that, because our graphics were so terrible, because the technology was so primitive by today's standards," Bushnell said.
To start, Bushnell will release three mobile game titles into the mobile gaming market.
His deal with Spil is reportedly good for three mobile game titles and his role with the company is likely to include producer, designer and adviser. He said of Spil that it has great analytics, great "stuff" and an excellent understanding of marketplaces. He also feels that they're a fun group of people to work with and said he sees the same drive in the company that initially motivated him to work with games years ago.
It will be interesting to see what type of games Bushnell brings to the mobile gaming market.