Data from Stastita has revealed that consumers are enjoying m-commerce for a growing number of reasons.
Smartphones have undergone a tremendous evolution over the last few years and this has brought about the rapid creation of mobile shopping trends in which consumers buy products and services over those devices when they may previously have purchased them on desktop computers or in person.
That said, even though m-commerce has not been in existence very long, it has undergone considerable changes.
Retailers are coming to realize that consumers expect mobile shopping options to be available to them as a part of the overall buying experience. Those companies are looking for new ways to optimize their offerings to consumers who use smartphones and tablets, among other devices, so that they can find products, compare, look at pricing and availability, and even make the purchase, itself.
Mobile shopping has been found to be beneficial for shoppers and retailers alike, driving it forward.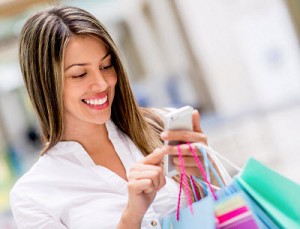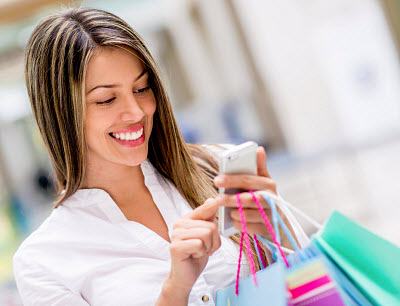 Through m-commerce, retailers are able to better communicate with shoppers no matter where they are, regardless of whether they are at home, within their own store, or even within the brick and mortar shop of their competition. Consumers are able to more conveniently find the information that they want with regards to a product, including details about its benefits, customer reviews, and prices at various different locations.
Data from Statista has shown that there are some very specific features that consumers enjoy about being able to use mobile commerce to look for and purchase the products and services they want. They include the following:
• 59 percent appreciate the ability to shop regardless of where they are
• 47 percent like to be able to compare product prices while they are in a store
• 33 percent like the speed of mobile shopping
• 25 percent like being able to access retailer websites
• 21 percent like to use apps to shop
• 20 percent like to receive mobile marketing such as digital offers and vouchers
• 12 percent like online payments solutions
• 10 percent liked the discretion
• 9 percent enjoy the ability to pay with their devices while in store