Full Society launches campaign to fund development of new application
Full Society, a technology firm, has launched a crowdfunding campaign to finance the final stages of development of its mobile payments application. The app is meant to make it easier for consumers to use their mobile devices to pay for goods and services. The Full Society platform is focused on the restaurant sector and is designed to eliminate the wait time associated with paying bills at restaurants or bars.
App will make it easier for consumers to pay at restaurants and bars
The platform is also designed with a philanthropic angle. Using Full Society, consumers will be able to donate to charities that have the purpose of ending hunger in various parts of the world. These donations can be given in a single transaction, in a similar fashion to how tips are given to servers. According to Full Society CEO Paige Cantlin, restaurant-goers often donate to charities around the holiday season. Full Society is meant to provide consumers with a way to make donations as often as they please when they are dining out.
Convenient services continue to lead to mobile payments growth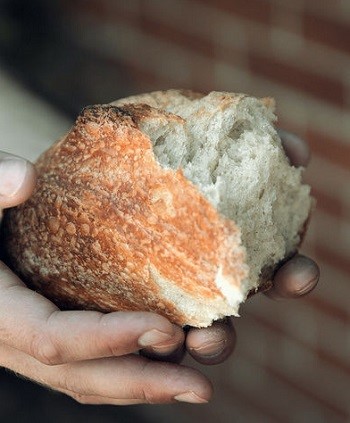 Convenience has made mobile payments popular. Consumers using payment platforms can avoid lines in crowded stores and quickly make payments for meals in restaurants. This convenience is something that mobile payments firms have worked to maintain and enhance. Some platforms allow consumers to submit orders to restaurants and pay for these orders before even arriving at a store. This aspect of mobile payments is growing more popular among consumers that like to visit restaurants.
Full Society wants to address the hunger problem in the United States
Full Society believes that its new mobile payments application will help solve the hunger issue in the United States. Currently nearly 46 million people in the country struggle with a lack of food, 12 million of which are children. Two charities devoted to fighting hunger have partnered with Full Society to address this issue: Helping Up mission and Paul's Place.