New Microsoft patents have strengthened wearable technology rumors.
Rumors about Microsoft's smartwatch have faded into the background, particularly with the latest reports regarding Google Android Wear and the many rumors surfacing about Apple's iWatch, however, two recently published patents hint that Microsoft is still on target to release its own range of wearable devices and a source close to the plans said that this could happen as earlier as October of this year.
Two patents show wrist-worn devices that connect with a smartphone.
Apparently, this same source also mentioned that the watch's display may be on the inside of the wrist, which would allow the screen to be seen by the wearer when they turn their wrist upwards. Some believe this would make using the smartwatch more "natural" compared to other similar gadgets currently on the market.
Another rumor is that the gadget would not be as bulky as Motorola's Moto 360 or Samsung's smartwatches. Instead, the wearable tech from Microsoft is anticipated to be thinner and sleeker in its design, similar to a fitness band like the Nike+Fuelband.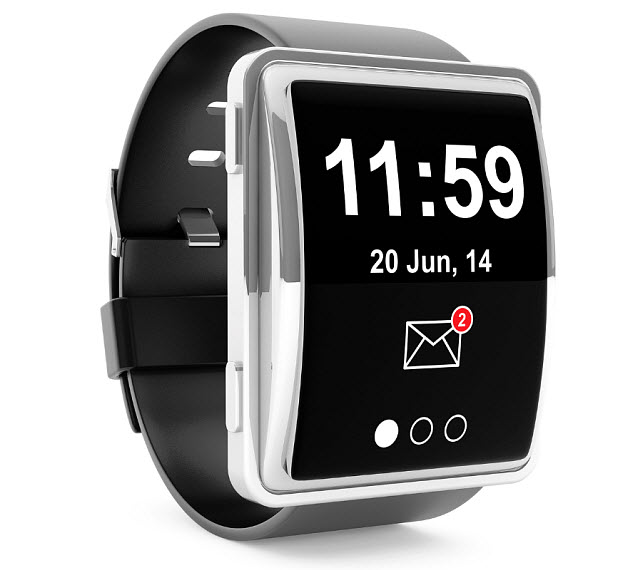 The latest two patents published were initially filed in December 2012. Both patents displayed wrist-worn gadgets that link with a smartphone or other smart device. The wearables are equipped with GPS units, accelerometers and heart rate monitors.
While this technology is nothing original compared to what is currently available on the market, Microsoft's patents existed before devices presently on the market. Thus, it is possible that patent infringements may result.
Microsoft's smartwatch is rumored to be a cross platform.
Another rumor is that the smart watch may be a cross platform, which means that it could be used with any operating system or phone. This would make it the first smartwatch to be able to sync with Windows, iOS and Android phones. Currently, Samsung's watches only connect with its own phones. Likewise, it is anticipated that if a watch is released by Apple, it is likely to only work with its handsets and other propriety devices.
The smartwatch from Microsoft has also been rumored to have 11 sensors inside it that include, among other features, a microphone, GPS and accelerometer.