According to a recent ABI Research study, these applications are ready to be transformed for the better.
The results of a new study by ABI Research have been released and have shown that as new powerful players such as Samsung, Google, and Apple make their way into the mhealth space, the apps in this category are getting ready to undergo a considerable transformation.
Over the last two years, the movement in these health and fitness based apps has held limited continuity.
A study that spanned two years showed that mhealth apps on the iOS and Android platforms have seen quite a low level of continuity in terms of popularity. As a whole, the popularity of applications is split between the range of the functionality and of the vendors. As this specific market begins to mature, however, it is increasingly believed that there will be a transformation of the apps that make it up.
Mhealth apps will become more important to the sharing of health care data and will link to many types of service.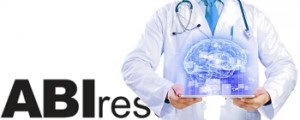 The ABI Research study showed that it will be more commonplace for mobile health apps to be used by patients to share health data with doctors. Moreover, it will be used by way of a range of different connected platforms and devices, for that matter. Platforms will include those such as Google Fit, the HealthKit from Apple, and Epic MyChart, among others.
According to the ABI Research Principal Analyst, Jonathan Collins, "In both categories there has been a good deal of variation between the most popular apps—from quarter-to-quarter and between iOS and Android." At the same time, Collins explained, there remains a widespread consensus when it comes to the types of mobile apps that are the most popular and that continue to build the drive toward data integration that is collected by way of wearable technology devices. This creates an overall environment in which there are many different players.
At the moment, mhealth apps are headed in a direction toward tracking activity and assisting an individual in meeting his or her general health needs. That said, within the medical category, itself, there is a growing interest in those that will provide medical service connections as well as information.