Global Fluoroscopy and Mobile C-arms Market 2015-2019
About fluoroscopy and mobile C-arms
Fluoroscopy is a technique that uses X-ray imaging and is useful for guiding a variety of interventional and diagnostic procedures. It has the ability to display moving images, which is helpful for physicians to examine the internal structure and function of organs. The fluorescent screen of the fluoroscopy device is coupled with an image intensifier connected to a video camera to capture the images on a monitor. Fluoroscopy is used largely in orthopedic surgery, angiography, placement of catheters, and implantation of cardiac rhythm management devices. C-arm is a device that has radiographic capabilities and is used in imaging for various applications such as critical care, surgical, orthopedic, and emergency care procedures. C-arm is a precise and accurate device that reduces patient discomforting in various types of surgical and non-surgical procedures.
Global Fluoroscopy and mobile C-arms market to grow at a CAGR of 2.89% over the period 2014-2019.
The popularity of Minimally Invasive Surgery (MIS) among patients and surgeons is growing worldwide as it saves time, reduces costs and has minimal blood loss, thus leading to quicker healing. Limited visibility during internal surgical procedures compels doctors to use fluoroscopy to monitor the body area being operated on.
"Philips Healthcare has launched DuoDiagnost, which is a combination of radiography and fluoroscopy devices in one system. Such combined equipment offers a better price-performance ratio, occupies less space and can be used for several applications,".
"Healthcare institutions can achieve a better return on investment by implementing combination equipment."
Request For Research Report Sample @ http://www.marketresearchstore.com/report/global-fluoroscopy-and-mobile-c-arms-market-2015-2019-14104#requestSample
Covered in this report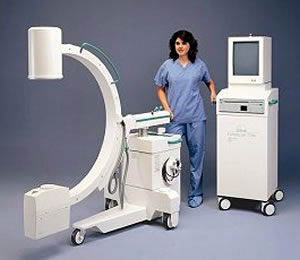 Based on devices, the global fluoroscopy and mobile C-arms market can be segmented into two: fluoroscopy and mobile C-arms.
Global Fluoroscopy and Mobile C-arms Market 2015-2019, has been prepared based on an in-depth market analysis with inputs from industry experts. The report covers the Americas, and the APAC and EMEA; it also covers the global fluoroscopy and mobile C-arms market landscape and its growth prospects in the coming years. The report includes a discussion of the key vendors operating in this market.
Key Market Drivers
Use of Mobile C-arms in MIS
Rise in Demand for Pain Management
Advances in Technology
Increase in Elderly Population
Applications in Other Areas
Read Full Market Research Report with Table Of Content @ http://www.marketresearchstore.com/report/global-fluoroscopy-and-mobile-c-arms-market-2015-2019-14104
Key Market Trends
Convergence of Radiography and Fluoroscopy Systems
Decreased Product Pricing
Emerging Economies in APAC
Online Marketing Services
Key Market Vendors
ATON GmbH
GE Healthcare
Philips Healthcare
Shimadzu Corp.
Siemens Healthcare
To define the market circumstances in the next 3-4 years, Our analysts have conducted in-depth analysis of the impact of market drivers, challenges and trends featuring data on product segmentations, vendor shares, growth rate by revenue and an evaluation of the different buying criteria in the order of importance.