The largest food service retailer in the world is now accepting these smartphone transactions in about 14,000 locations.
Customers who eat at McDonald's in the United States will now be able to use their smartphones to pay for their orders now that the quick service restaurant has teamed up with the Softcard and its mobile wallet.
This type of mobile payments transaction will be available to customers both in the restaurant and the drive-thru.
To use their mobile wallet service, they will be able to use NFC technology enabled smartphones with the Softcard app. They merely need to tap the device against the near field communication reader at any of the U.S. locations of the restaurant. This makes it the largest deployment of mobile payments via NFC that has ever occurred in a drive-thru setting.
According to McDonald's representatives, the company is very pleased to offer this new mobile wallet service.
The McDonald's USA vice president of media and consumer connection, Anja Carroll, said that "We are pleased to announce this national launch after a successful pilot program that began in 2013. Our work with Softcard further reinforces McDonald's commitment to customer service and convenience."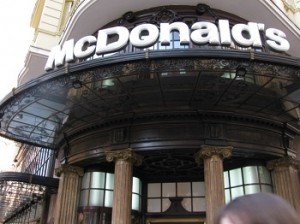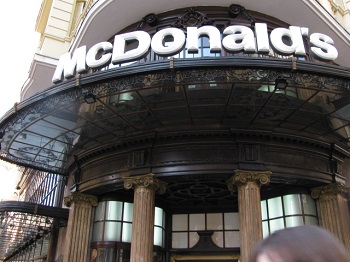 Carroll went on to say that by working with leading brands within the mobile payments and m-commerce sphere, "we're able to deliver a more meaningful experience to our customers that includes greater speed, ease and value."
The mobile wallet app from Softcard is available for free and brings payments, loyalty, and discount offers together in one digital location. The app is compatible with over 80 different mobile devices across Verizon Wireless, AT&T and T-Mobile. The service works with the contactless EMV global standard as well as with the m-commerce technology from SmartTap.
Softcard chief executive officer, Michael Abbott, called the quick service restaurant "one of the world's most iconic and innovative brands." He added that the reach and scale of McDonald's will help to broaden the awareness and use of mobile payments and will bring this type of transaction one step closer to being mainstream. It will also help to demonstrate the specific value offered by the Softcard smartphone based wallet app, said Abbott.