New cloud-based mobile payments system has won the approval of MasterCard
Gemalto, a prominent digital security firm, has received approval from MasterCard to complete its cloud-based mobile payments system. The new system is meant to serve as an all-encompassing solution, including support for backoffice server platforms and payment software running on a consumer's mobile device. The system will leverage the power of cloud computing technology, which will make it more secure and allow it to better accommodate the needs of consumers and businesses alike.
Security remains a major issue that requires attention in the mobile payments space
MasterCard spent a significant amount of time evaluating the mobile payments system from Gemalto. The company was particularly interested in the security aspects of the system, as Gemalto has extensive experience in digital security. Mobile security has become a quite important issue in the mobile payments space. As mobile commerce has grown in popularity, it has become an attractive target for malicious groups that want to exploit consumer financial information. Gemalto has been an advocate for security, especially in the mobile payments space, for several years.
Payment system will be part of the Allynis Trusted Services Hub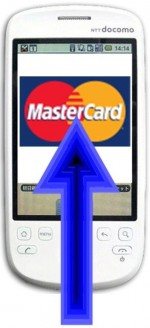 The new payment system will be a part of Gemalto's Allynis Trusted Services Hub, which serves as a turnkey business service for financial institutions. Merchants and banks will be able to use the system to effectively engage mobile consumers. Gemalto notes that the new system will be secure, providing users with piece of mind, especially as security threats become more prominent.
Companies are beginning to feel pressure to embrace mobile payments services
Mobile payments are becoming more popular among consumers, many of whom are beginning to base a significant portion of their lives on their smartphones. This has begun to pressure several companies, particularly those within the retail industry, to embrace new mobile-centric services, such as payment and mobile security systems. These companies have begun to invest in systems like those provided by Gemalto, which will allow them to better connect with consumers and ensure their success in the mobile payments field.