InMobi has agreed to settle charges from US FTC and will pay nearly $1 million in penalties.
Illegal location tracking charges have been placed against Indian-based mobile advertising company InMobi by the US Federal Trade Commission (FTC). The mobile ad network is subject to a $4 million fine by the FTC for deceptively tracking the locations of consumers. However, the fine was lowered to $950,000, due to the company's financial condition.
Hundreds of millions of consumers were tracked, including children.
The FTC alleges that InMobi illegally tracked consumers' locations and used this information for behaviorally targeted advertising. InMobi's advertising software tracked the locations of consumer's when they opted in, but not always in accordance with their device's privacy settings. The company was actually tracking the locations of consumers regardless of whether or not the apps using the company's software asked the consumer's permission. Even when consumer denied permission to access their location information, they were tracked anyway.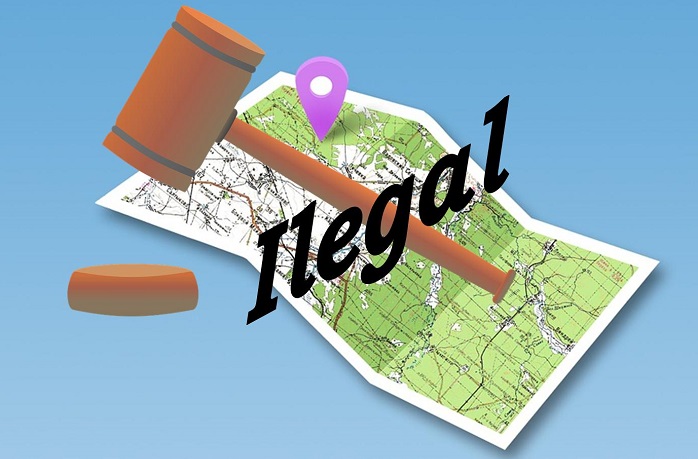 To make matters worse, according to the FTC, InMobi also violated the Children's Online Privacy Protection Act (COPPA). It did so by collecting information from applications that were directed at children, even though InMobi promised that it didn't.
What the FTC discovered was that InMobi developed a database built on the information the company gathered from consumers who allowed InMobi to access their geolocation data. This data was combined with the wireless networks that were near consumers in order to document the physical location of the actual wireless networks. The company then used that database to deduce the consumer's physical location based on the networks they were close to. This occurred even when they had the location collection feature of their device turned off.
In addition to its illegal location tracking fine, InMobi must adhere to stiff rules.
Aside from paying the $950,000 fine, InMobi must also delete all the data it collected from children. The company will be prohibited from collecting the location information from consumers without their express consent. They will also be required to honor the location privacy settings of their consumers. Additionally, information collected without consent must also be deleted.
The settlement resulting from the illegal location tracking fiasco will also require InMobi to set up a comprehensive privacy program. For the next 20 years, this privacy program will be independently audited every two years.