The busy New York City airport is trying out a new way to try to reduce waiting time through tech.
A new technology based test is now underway at JFK Airport in New York City, which involves tracking the signals from passenger mobile phones in order to reduce the length of lines and, therefore, the amount of time people spend waiting as they make their way to board their planes and as they progress through the arrivals process.
This is the busiest commercial airport in the city and is known for presenting some usage challenges.
Due to the confusion many passengers routinely feel as they attempt to use JFK Airport, the facility is aiming to use the technology in mobile phones to shorten lineups and wait times to provide at least a little bit of relief from the overall stress being felt. In this effort, new geolocation technology devices have been installed in the airport's Terminal Four. The tech is from Blip Systems, a Denmark based company, and it works to track the movements of passengers as they make their way through the areas of the airport that experience the highest levels of congestion.
The use of mobile phones makes this program different from what most other airports have tried.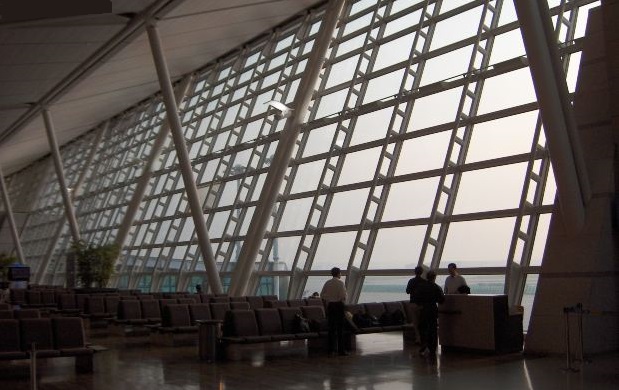 Similar types of strategy have been made in other airports around the world. For instance, in London City Airport, cameras have been used to add a "pixel" on the heads of passengers as they move throughout the airport. The geolocation technology from Blip doesn't require the use of cameras as it tracks the signals from mobile phones, instead.
Sensors have been placed in strategic points throughout Terminal Four. Those sensors are able to detect devices that have been Bluetooth or WiFi enabled, such as smartphones, tablets and even e-readers. The information collected is the movement of that person, the length of time they spend waiting in a specific location and their level of flow when traveling from one location to the next, within the facility.
According to Blip, in a description of the way the mobile phones are used for movement tracking, "When a device passes the sensors, its non-personal unique ID – called a MAC address – is recorded, encrypted and time-stamped. By re-identifying the device from multiple sensors, the travel times, dwell times and movement patterns become available."