Vendors of the publication can now accept transactions over a smartphone or tablet.
iZettle, a Swedish company that provides social and mobile payments services, has now entered into a partnership with the magazine called Situation Sthlm, which is a publication that is sold in Stockholm by homeless people as a part of a program that provides them with the opportunity to earn money.
The transaction business is now working with the magazine company to help to make those sales easier.
iZettle announced that it will be working with the magazine by providing the sellers of the publication with smartphones and card readers. This will allow those sellers to be able to use mobile payments technology to accept payments on the spot, from the buyer's credit or debit cards. No matter where the seller may be, as long as he or she has a cell phone signal, it will be possible to accept these digital transactions, instead of having to rely wholly on cash.
This agreement is the result of a successful mobile payments trial program that has now been completed.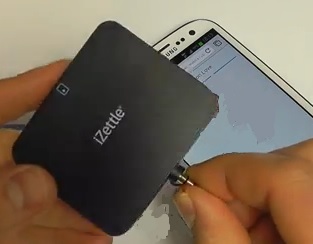 The trial using the mobile payments services ran for a full month through five sellers who were provided with smartphones and a card reader from iZettle. This gave them the ability to expand the acceptable transactions from cash to credit and debit, as well. To use the service, vendors simply plug the card reader into the smartphone. The customers could then swipe their cards and either sign on the device screen or use a PIN to be able to complete the purchase.
The smartphones that are used for the mobile payments program are collected – along with the card readers – from the central offices every day at the same time that the sellers obtain the magazines that they sell.
iZettle provides both the hardware and the mobile payments software in this agreement so that the sellers would be able to convert their tablets or smartphones into a type of credit and debit card terminal that works on the go. They also provide their services to other merchants and are compliant with EMV (Europay, MasterCard, and VISA) standards in addition to the PCI-DSS (Payment Card Industry Data Security Standards).