Last year, India had already managed to produce an estimated 100 million of the devices.
India has started to define itself as a worldwide hub for the production of mobile phones and, as such, it is now lining itself up to reach the tremendous milestone of 500 million units within the next two years.
The Department of Telecom (DoT) announced that this growth is spiking due to very specific reasons.
A statement from the DoT said that the production of mobile phones has been able to grow at this considerable rate due to a solid incentive policy as well as having quality talent readily available. J.S. Deepak, the Telecom Secretary, explained that "The number of phones being manufactured was 10 million sometime back (now it has increased) to 100 million. The time has come when we will reach 500 million, may be in 2 years."
Deepak pointed out that a differential tariff was assisting domestic manufacturers in the mobile phones market.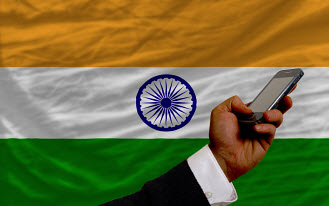 That said, while speaking on ART (Adjudication, Regulation, Telecommunication) of Convergence at a TDSAT seminar, he also shared that the differential tariff was also helpful to areas other than mobile technology, such as in consumer electronics, medical electronics, in addition to broadband set-up boxes and equipment.
Deepak added that with the incentive policies and the strong talent base, the country has started to define itself in the worldwide market for the manufacture of mobile devices, particularly in the area of lower-end cell phones.
This is one of several efforts being made by the Indian government in the hope of decreasing electronic product imports in order to be able to meet domestic market product requirements by creating its own solid structure of production.
In response to this move in India, a number of different large electronic device makers have started to step into the country. Among those companies have included Lenovo, Micromax, Gionee, Lava, Xiaomi, and OnePlus. This has allowed India to define itself among the most rapidly growing mobile phone markets on the planet. It is not surprising that this is presenting a considerable appeal to device makers from the rest of the globe.