Indian e-commerce market is growing rapidly, and mobile is playing a role in that growth
India has become the fastest growing e-commerce market in the Asia Pacific region, according to a new study from Gartner. The country has been seeing explosive growth in its digital commerce space, with a vast number of retailers and startups beginning to focus themselves on the digital world and engage mobile consumers more effectively. Mobile commerce has contributed to this growth in e-commerce, making India home to one of the most active mobile markets in the world.
Digital commerce market expected to reach $6 billion in revenue by 2015
According to the study, India's e-commerce market is expected to reach $6 billion by 2015, experiencing a 70% increase over digital revenue this year. While digital commerce is still considered to be in a nascent stage in India, the country's market is booming, much more so than its neighbors in the Asia Pacific region. Currently, e-commerce represents approximately 4% of the country's total retail market, but this is expected to change in the coming years.
Smartphone penetration is growing and the demand for mobile shopping services is on the rise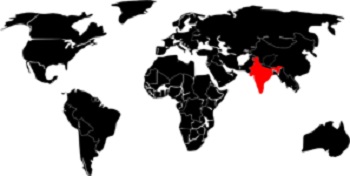 A growing number of retailers are showing interest in mobile commerce. The number of people with smartphones in India is growing and they are beginning to favor shopping online over visiting physical stores. In order to connect with these consumers, retailers need to have a prominent presence in the digital world, which means that they are beginning to invest more heavily in the e-commerce space. Numerous startups have emerged to assist these retailers, offering mobile-centric services that are focused on e-commerce.
Digital commerce market is beginning to mature
As the digital commerce market matures, better services are expected to emerge. Retailers are still working to understand the demands that mobile consumers have, and as this understanding grows they will be able to offer better platforms and shopping experiences. Many mobile commerce organizations are beginning to break into the Indian market in order to take advantage of the growth of e-commerce, and they are bringing their popular platforms with them as well.