The success of your business is influenced by many factors other than the quality of your product and its pricing.
Today customer experience is crucial for business success and using artificial intelligence can dramatically improve your customer experience giving your business a competitive edge.
For this reason, it's important to explore AI as a way to enhance customer loyalty. To start with you can take advantage of readily available Artificial intelligence courses to sharpen your tech skills. This way you'll be able to create a customer-centric culture and even come up with effective customer experience (CX) strategies. Also, you'll be able to find the right technology that improves CX in your business.
How can you use AI to boost your customers' experience? Keep reading to find out more.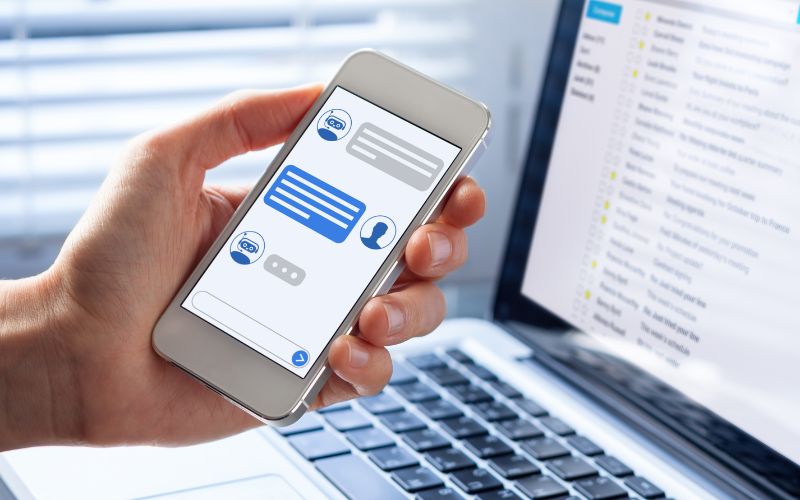 Use AI to personalized customer experience
Artificial intelligence applications, including machine learning and predictive analysis, can help you discover common customer issues and help find solutions for your users. You can use this data to implement chatbots for specific customer touchpoints on your website. This will help your business customize its real-time customer experience while remaining proactive.
The chatbots always stay ahead of your customers and help create a seamless user experience while getting rid of any problem before it arises. You can place the chatbots in high-traffic areas where they answer questions and tips and advice while researching or placing an order. These features are intended to help improve your customers' experience and improve your brand's image.
Use AI to generate customer behavior patterns
You can use AI to analyze your customer's behavioral patterns in seconds. The data obtained is used to create customer personas and help match your customers with the products they are likely to buy. This is also how you can generate content that is most relevant to readers.
The AI algorithm tracks the customer's behavior from previous customer communications, purchasing behavior, referral sources, on-site interaction, and geo-specific events. These factors are essential because knowing more about your customer ensures that you can implement strategies to improve their buying experience.
Use AI to improve lead generation
You must make the buying process for your customer pain-free, and chatbots are designed to do that for your business. A good example is using a set of pre-programmed questions to help validate leads before moving to a sales agent.
There are also instances where chatbots are used to  conversations with customers based on their browsing history to help improve the sale process and help upsell post-purchase.
Customize content for your customers
Most commerce companies spend many hours composing and sending out weekly email content for their different segments of customers. However, you cannot deliver a customized email to every user in your email segment.
This is where AI comes in to help you send out customized emails by analyzing the topics of interest and detecting the pattern to help recommend the most relevant content. Customers prefer brands that can customize emails automatically based on content. The changes can make a huge difference in the response customers have towards your marketing efforts.
Ultimately, you can use Artificial intelligence to enhance the buyers' journey at every step. It will help you understand who your customers are, their preferences, and how they shop, all factors that will help improve your business's customer experience.