The entertainer is now the latest celebrity to attach her name to an application through Glu Mobile.
Britney Spears is now joining a number of other hot celebrities in working with Glu Mobile in order to add her name to a mobile game app that has the potential to be highly popular among device users.
Among the other big names that have released mobile games from the developer is Kim Kardashian West.
The TV star had released her mobile game app a few months ago and now the musician is joining that elite club. The chairperson at Glu Mobile, Niccolo de Masi, stated that "I am thrilled to add Grammy Award-winning legend Britney Spears to Glu's growing list of partners, as we continue to expand our celebrity gaming platform." De Masi also went on to say that the company predicts that the title will become very popular among the "nearly 90 million multi-generational social followers" of Britney Spears around the world.
This mobile game app announcement also follows the launches of applications from other big celeb names.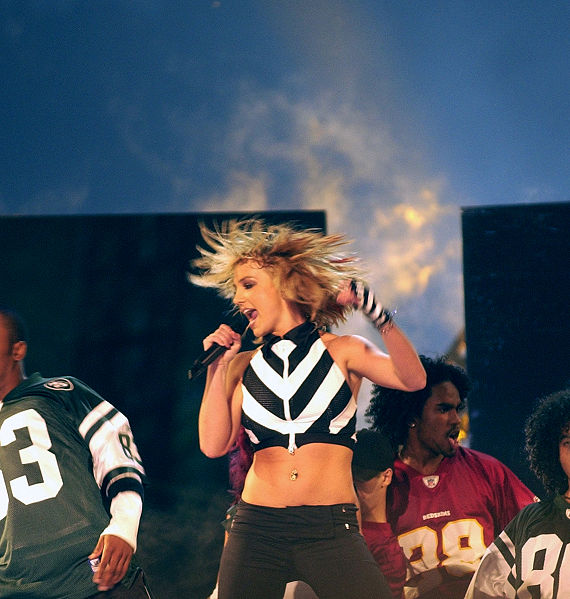 Kim Kardashian West, who released "Kim Kardashian" Hollywood" with a tremendous success that brought in $1.6 million within the first five days that it was released. Since then, Kendall and Kylie Jenner, and Katy Perry have also revealed that they have intentions to put out mobile apps and games that they hope will reflect the successes of the previous Glu Mobile releases.
This news also followed a much less positive announcement that the headlines have seen about Britney Spears. While she did just finish announcing the unveiling of a new single called "Pretty Girls" along with Iggy Azalea, what was much less pleasant was the injury that she sustained to her ankle while she was performing on a Las Vegas stage. The star has since expressed that she is "OK" but at the same time, she was required to take a break and postpone two scheduled performances due to that injury.
On Twitter, Britney Spears posted that it "Breaks my heart to share this news. After hurting my ankle last night my doctor has advised me not to perform this weekend #Heartbroken". Certainly, announcing her upcoming mobile game app is much more welcome news to the performer.