Britney Spears: American Dream has launched worldwide.
After having massive success with other celebrity-casual mobile games, including "Kim Kardashian: Hollywood" and "Katy Perry Pop", it should come as no surprise that Glu Mobile has added another celebrity –based game to its portfolio, this time focusing on long-time American pop icon Britney Spears. The New Britney Spears mobile game, called "Britney Spears: American Dream" was launched worldwide yesterday and is available for both iOS and Android.
The hope is that Spears's game will follow in the same lucrative footsteps as Kardashian's.
Glu's Kim Kardashian mobile game has generated an incredible amount of money, including an estimated $80 million for the star herself, since 2014. The company hopes that the new Spears-focused game will be just as successful.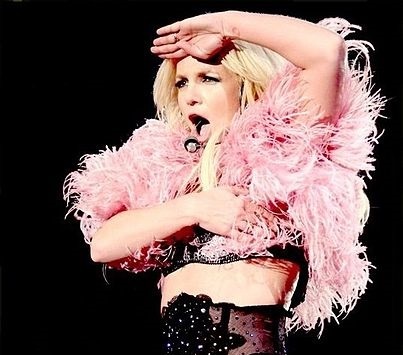 The mobile game developer based in San Francisco is careful to partner with celebrities who have over a billion social followers. While Glu pays these stars royalties, they benefit from the massive social following of these celebs, allowing Glu to avoid having to spend loads of money on advertising as the celebrities and social media will spread word about the game for them.
Glu's partnership with Spears was first announced over a year ago and the agreement forged between the two parties is set to last until 2020, at least.
The Britney Spears mobile game won't be the last celebrity title for Glu.
Like the other games that have come before it, Britney Spears: American Dream lets players transform into pop stars. Players will record hit singles, climb the music charts, and design their own single covers among many other features. The objective is to fight for fame and fortune in the music industry and get your own stage at Planet Hollywood, Las Vegas where the real Britney Spears presently performs.
"I'm so excited to share this project with my fans," Spears said in a statement about the game.
"Mobile gaming is something completely new for me and I can't wait to hear what my fans think of all the fun music, outfits, pets, and artwork. I hope they adore it as much as I do!"
Aside from the Britney Spears mobile game, Glu has also announced that it has several other partnerships with A-list celebrities and many other projects in the works. Some of these include mobile games featuring Taylor Swift, Niki Manaj, and even celebrity chef Gordon Ramsay.