This not only indicated that mobile advertising is going mainstream, but that specific techniques are the most worthwhile.
It came as no surprise that mobile would play an important role in the advertising that went on at Super Bowl 2014, but the popularity and success of location based marketing was considered to be a highly notable trend, this year.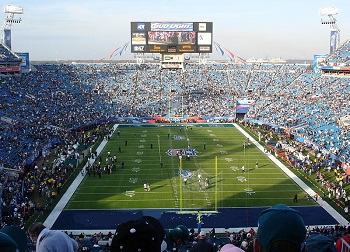 This data has now been released following the first massive advertising event of the year.
Social media marketing had already been expected to play an important role, this year, and it certainly did. The Super Bowl ads were riddled with opportunities for viewers to take part in interactive campaigns. But it appears to be the location based marketing techniques that truly took the cake throughout the event, particularly due to additional efforts such as the wireless beacons that were installed by the NFL within the stadium as well as in areas such as Times Square.
This gave fans the opportunity to take part in location based marketing campaign interactions.
The techniques gave the fans the ability to do everything from finding the nearest bathroom to discovering the closest place where they could purchase licensed Seahawks gear. So far, this is likely the largest mainstream event to use wireless transmitters specifically for this type of advertising purpose. That said, it doesn't look like it's going to stop.
The success of the event only secured the intentions of the MLB to add its own beacons, but this will also be occurring outside of sports advertising. American Eagle Outfitters and Macy's have also announced their own campaigns that will involve the use of beacons.
This type of hyper location based marketing helps to target consumers at precisely the best possible time to reach them to shop for products when they are already thinking about that type of purchase, and when they are most ready to pay attention to deals for products and to learn about additional items that are available.
While this isn't necessarily a brand new concept, it is becoming truly mainstream for the first time due to the widespread use of smartphones, using techniques such as geofencing, geoaudiencing, and geoconquesting, among others.