Snapdeal has acquired technology startup MartMobi
Indian e-commerce giant Snapdeal has successfully MartMobi, a technology startup based in Hyderabad. MartMobi specializes in enabling businesses, brands, and merchants to have a mobile presence without having to bother with coding themselves. The platform has become particularly popular among those interested in mobile commerce. It can be used to create applications and other solutions for retailers that want to engage in mobile consumers in a dynamic way.
Retailers are feeling the need to engage in mobile commerce
Mobile commerce is flourishing in India. Smartphone penetration is at an all time high and consumers are showing a great deal of interest in using their mobile devices to shop for and purchase products online. Consumers have shown favor for the convenient nature of mobile commerce, as it makes it easier for them to shop for products. Retailers that want to tap into the promise of the mobile market must, of course, have some sort of mobile presence, which is where platforms like MartMobi come into play.
Acquisitions could give Snapdeal a fighting edge against other companies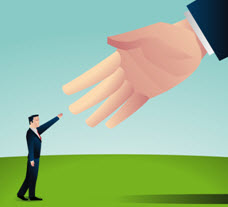 Snapdeal has acquired MartMobi for an undisclosed amount. The company has been on an acquisition spree in recent years, hoping to compete with other companies in the electronic and mobile commerce spaces. Both Flipkart and Amazon are major competitors to Snapdeal and all three companies are vying for a position in the $3 billion e-commerce industry in India. Recent acquisitions could embolden Snapdeal's position in the industry, but it will have to continue engaging consumers effectively in order to hold dominance in the sector.
India continues to grow as a mobile commerce hub
India has become a very prominent mobile commerce market. The country has begun to attract many mobile-centric interests to itself due to its relatively high mobile population. Consumers are eager to participate in mobile commerce and make use of mobile platforms that allow them to shop in a more convenient fashion. In the coming years, the mobile sector is expected to play a much larger role in the country's overall economy.