Adoption of Apple Pay remains relatively low among consumers
Apple Pay is still fighting to gain a foothold with consumers in the mobile payments space. It has been 18 months since Apple launched its new payment service, which received strong praise during its initial launch. The service was heralded as something that the mobile payments space desperately needed: A simple, intuitive, and convenient platform. Since its launch, however, Apple Pay has only managed to find modest success, with 80% of iOS users claiming to have never used the service and only 3% claiming to use it regularly.
Security and illusory convenience make Apple Pay less attractive
One of the problems that Apple Pay may be facing is the fact that the average consumer does not see such services as any more "mobile" than cash or a credit card. In essence, mobile payments are meant to be more convenient than traditional forms of commerce, but this is not usually the case due to the similarity these services have with credit and debit cards. Another issue consumers have has to do with security. Many people have noted that they will not participate in mobile payments because of security issues, fearing that their financial information could be at risk of exploitation.
Survey shows that consumers favor in-app shopping over in-store mobile transactions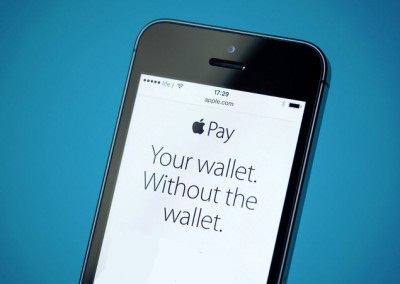 A recent survey from First Annapolis Consulting, Consumers are becoming more interested in making purchases with mobile applications. In Spring on 2015, 11% made only in-app purchases, with the majority, 58%, opting to use point-of-sale systems. In December of 2015, 34% of consumers opted to only make in-app purchases. Pushing in-store mobile transactions among consumers has proven difficult, as consumers appear to favor traditional forms of commerce. This has been a challenge for Apple Pay, which has slowed its adoption among those interested in mobile payments.
Competition keeps Apple Pay from finding mainstream success
Competition is also a reason why Apple Pay adoption is relatively low. Apple is currently fighting with several other companies to establish a foothold in the mobile payments space, especially after breaking into new markets. Apple Pay recently launched in China, where companies like Alibaba and Tencent have already found a great deal of favor among consumers, limiting the exposure that Apple Pay has managed to obtain.