Mobile commerce grew significantly during the Black Friday weekend
Mobile commerce saw significant success during the Black Friday weekend. A new report from Custora, an online retail analytics company, has found that many e-commerce sites saw the majority of their purchases come from mobile devices. Consumers proven to be interested in mobile shopping this year, avoiding physical stores in order to take advantage of deals that online retailers are offering. Retailers that begun focusing on the mobile space have seen success in engaging consumers that shop using their mobile devices.
Majority of shoppers used their iOS devices to purchase products online
The report from Custora found that online retailers saw 80% of their purchases come from those with iOS devices. These consumers are using services like Apple Pay to purchase products with their smartphones. The report found that Black Friday revenue for retailers rose by 16.1% over what it was last year. Retailers have been successful in engaging mobile consumers, offering them a better shopping experience than they had last year. Many consumers had reported that the e-commerce checkout process was inconvenient on mobile devices, which lead many shoppers to abandon their purchases. Retailers seem to have resolved this issue.
Mobile shoppers spent more than $900 million during Black Friday, the majority of which came from iPhones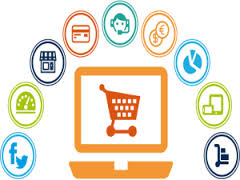 Smartphones and tablets accounted for 36.1% of all e-commerce purchases this year, which is an increase from the 30.3% that was reported during Black Friday last year. A similar report from Adobe found that mobile consumers spent approximately $639 million during Thanksgiving Day and $905 million on Black Friday. Of this amount, some $302 million came from iPhones, with $180 million coming from Android devices.
Mobile commerce is expected to continue seeing strong growth in December
Mobile commerce is expected to find more success as the holiday season continues. In December, retailers are expected to offer a wide range of deals, some of which may be exclusive to mobile shoppers. The momentum that mobile commerce has generated during the holiday season is likely to extend into the early months of next year.