Report shows that UK has become the second largest mobile commerce market in the world
The United Kingdom has become the world's second largest mobile commerce market, according to a new report from Criteo. This means that the country is only second to Japan when it comes to mobile transactions. Consumers in the UK have shown a great deal of support for mobile commerce, largely due to its convenient nature. Companies that specialize in mobile commerce have found a significant degree of success in the country, as well.
46% of all online transactions in the UK are made on a mobile device
According to the report from Criteo, approximately 46% of all online transactions made in the United Kingdom are now made through smartphones and tablets. Among consumers, mobile payments appear as a more secure way to conduct commerce. Mobile devices are also very convenient for many people, offering them a way to shop for and purchase products whenever they want to. Notably, many consumers prefer to shop from a variety of devices, with only a few being happy to shop on one specific platform.
Mobile apps make it easier for consumers to shop online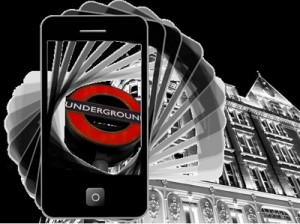 The report notes that mobile apps have played a major role in the growth of mobile commerce in the UK. These apps have made it easier for consumers to shop online and make purchases with their devices. Approximately half of all mobile transactions being made are coming from these applications, with conversion rates much higher in apps than on mobile websites. While mobile sites are not performing as well as applications when it comes to conversion rates, retailers are still being urged to optimize their sites to better accommodate mobile consumers.
Mobile commerce expected to continue growing in the UK
Mobile commerce has become a powerful force in the United Kingdom. Retailers are beginning to become more mobile-centric in the hopes of better engaging a new generation of consumers. Mobile commerce is expected to continue growing quickly in the UK, especially as more companies enter into this space with their payment platforms.