The research revealed that 29 percent would rather pay with their smartphones than credit or cash.
A recent mobile commerce study has revealed that nearly one third of Americans have stated that if they could carry only a single item when they leave the house, it would be their smartphones, even over and above their wallets.
This preference has occurred at the same time that a growing interest has revealed itself in smartphone payments.
These discoveries were among the results of a mobile commerce analysis that was conducted by PayPal. It also indicated that most consumers in the United States – 86 percent – wish that they wouldn't need to carry a wallet at all. The report on the study also looked into the consumer attitudes in four other countries, which were: Canada, the United Kingdom, Australia, and Germany. They saw a similar trend toward smartphone payments in each of those countries.
At the same time, the report indicated that businesses are falling behind consumer interest in mobile commerce.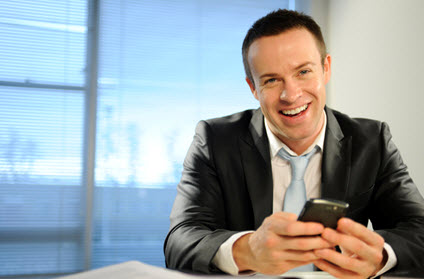 What it showed was that businesses are not keeping up with what consumers want from mobile commerce and payments. It has indicated that 68 percent of Americans have found themselves in a situation in which they would want to buy something but they didn't have any cash on them. Another 30 percent stated that this happens to them frequently. However, PayPal did not include any data about the attitudes regarding business owners for accepting smartphone payments within the report.
Another mobile commerce study performed by Gartner, showed that transactions will likely grow to reach $235.4 billion before the end of the year. Moreover, by 2017, they predict that transactions will hit $721 billion. At the same time, NFC technology – which has been used for many forms of mobile payments services – has not taken off as had previously been predicted, and many high profile services (such as ISIS and Google Wallet) have struggled to take off.
The PayPal mobile commerce survey indicated that shoppers are ready and looking for a change in the methods available to them for making payments, but there is yet to be a market winner because no single system has emerged.