Both PayPal and Visa announced that the credit card service would soon be available to the platform's merchants.
Visa and PayPal have both announced that Braintree mobile payments using merchants will soon have access to Visa Checkout. Braintree is PayPal's payment processing company catering to online companies. Some of the more notable brands using these mobile payments include Uber, Pinterest, Airbnb and Evenbrite.
With Braintree, merchants can accept a spectrum of different types of online payment options.
The Braintree mobile payments platform lets merchants accept transactions by way of a mobile app, online and in-store. Soon, it will also include Visa Checkout as an option. In this way, Visa cardholders will be able to make a payment to these merchants using any connected device. Visa Checkout is already being used by several online merchants including Walgreens, Best Buy and Starbucks.
A statement from the credit card company pointed out that Visa Checkout will bring familiarity to Braintree mobile payments.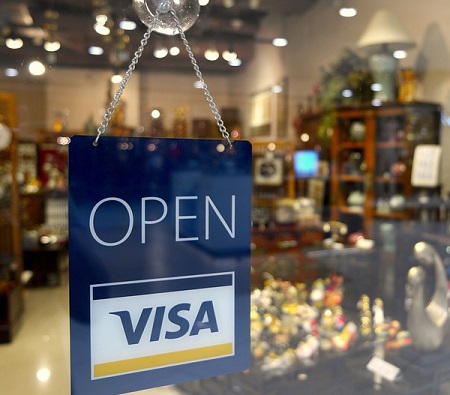 Visa senior vice president of digital solutions, Sam Shrauger, said "With the Visa card at the center of the payment experience, Visa Checkout brings familiarity and trust to digital shopping offered by Braintree's customers — some of the most innovative merchants driving eCommerce and mCommerce today." He also added that Visa is "thrilled" with their new partnership with Braintree and PayPal for improving the way credit cards work on any connected device.
Merchants in the United States will gain access to Visa Checkout through the Braintree SDK in early 2017. The seamless integration of that SDK makes it possible for merchants to enable new buying experiences and payment options. At the moment, there are 14 million consumer accounts with Visa Checkout as well as thousands of merchant accounts.
This new agreement between PayPal and Visa has arrived at a time when some of the heat has eased in the rivalry between the two companies. They announced a strategic partnership in July. That brought the largest global payment network together with the biggest digital payments network. With Braintree mobile payments there will be improved choice for consumers paying with PayPal accounts. The companies feel this is taking them both "on a new path."