BlackbBerry announces its first digital assistant.
The wireless and telecommunication equipment company has unveiled its new mobile technology, Blackberry Assistant, which is its first digital assistant designed to carry out tasks through voice command and the feature could be new competition for Microsoft's Cortana, Google Now and Apple's Siri.
The voice-activated personal digital assistant will allow users to perform daily tasks with ease.
Blackberry's assistant has been developed to perform simple tasks. For instance, it can complete an email search, discover the latest trends on Twitter, send texts and set reminders. In addition it has been designed to adapt to the behavior of the user. Its Bluetooth capabilities enable users to activate and use it without them having to touch it. According to BlackBerry, its assistant recognizes user's requests with accuracy.
In a blog post, Donni Halliwell, a social media marketing lead and editor for the official Inside BlackBerry blogs, provided details about the many capabilities the assistant will include. Halliwell said that "It is voice activated when I need it to be, and helps manage simple tasks on my device from searching my email and calendar, finding out what's trending on Twitter, to sending trivia night invitations." He added that the more he uses it, "the more it learns and adapts" to him and that the more he speaks with it, the "more tuned-in" it becomes to his queries.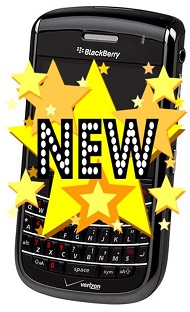 Although Halliwell described the mobile technology to be "hands-free" it is unknown whether it can be activated exclusively through voice prompt, as is the case with certain Android smartphones. However, it will work though Bluetooth. That said, just like other digital assistants, users can directly type their requests into the app, if this is their preference.
The mobile technology will be part of the BlackBerry Passport.
Despite the mobile technology appearing to be a step in the right direction for the company, the digital assistant does seem to lack certain capabilities when compared to its competition. Nonetheless, Blackberry Assistant could prove to be quite popular among mobile users. It will ship as part of the BlackBerry 10 smartphone, the square-shaped mobile device which is BlackBerry's next big release, for which a price or ship date has not been released.