Though the company had been working hard to create its own smartglasses, it has now dropped the tech.
With a number of new players in the augmented reality glasses sector – greatly pushed forward by the HoloLens by Microsoft – there have been some companies that have decided to step back or completely step out of this wearable technology space, and Qualcomm has now included itself among them.
Qualcomm has now decided to sell its AR technology business to PTC, an Internet of Things (IoT) firm.
The sale of the augmented reality business has occurred for an undisclosed sum, at the time of the writing of this article. It will include the Vuforia platform and SDK which makes it possible for partners and developers to be able to create their own AR experiences. Vuforia has been operational for about five years and has already been used for a number of sizeable projects, such as the Sesame Street mobile app, a miniaturized TARDIS, as well as the unique driving goggles that were created for Mini.
It isn't entirely clear whether PTC intends to maintain the Vuforia augmented reality platform as it is.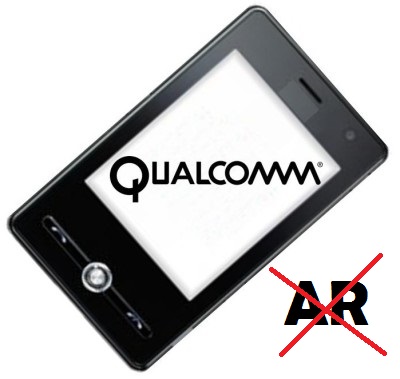 The company may also be interested in the underlying AR technology but it could alter it into something of a different nature. What is known is that the company has purchased the entire business, outright.
The purchase includes everything right down to the "developer ecosystem", which means that it is more than likely that the projects that are currently in development will be able to progress forward as they have been, at least for the moment. Anything that should come of those projects will now be the property of the new owner.
From the side of Qualcomm, though it is evident that they are stepping out of the augmented reality space, it has still said that it intends to "continue to drive computer vision technology that will unlock a wide variety of applications for consumers and businesses around the world." No additional specifics were provided with regards to precisely what that would entail, but that is not abnormal when it comes to this type of announcement.