The very first game for Google Glass from this mobile app development firm has been released.
Mind Pirate has just announced the launch of its Global Food Fight app, which is an augmented reality game that can run on Google Glass, smartphones, tablets, and smartwatches.
The game is a silly one that allows you to slingshot food at your friends, no matter where they may be on the globe.
This is among the first that are taking advantage of a new type of platform that has a range of different kinds of touch screens and sensors to provide a broad new augmented reality experience for players. The goal of Mind Pirate is to establish itself among the leaders in this new form of mobile gaming, even before this next generation of entertainment becomes mainstream.
This augmented reality is debuting simultaneously on Google Glass and iPhone.
That said, while it is getting its start on these two types of mobile devices, it will also launch on smartwatches and other forms of wearable technology. The Shawn Hardin, the chief exec at Mind Pirate, explained that Global Food Fight was constructed on Callisto, which is its own platform for wearables, making it a great deal simpler for them to be able to develop AR games.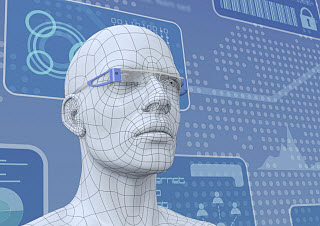 The mobile app development firm explained that they are placing a considerable focus on the platform for wearable technology, including Google Glass. While they are not necessarily a mobile gaming company, Hardin stated that "we started with a game because, as a class of apps, it is one of the most popular you can make." This recently released application, Global Food Fight, is being seen as a solid way to help to show off what their own platform is capable of accomplishing.
The augmented reality game app is free to play and is highly multiplayer, as well as using geolocation to add to the three dimensional action experience. It allows players to be able to look around within a 3D environment and locate various targets. These targets can be the player's friends or enemies, or even politicians and celebrities from around the globe.