The company has now rolled out mobile app install ads that are distributed as sponsored posts users can share.
Tumblr has just announced its latest in social media marketing over mobile in the form of an ad unit that it is calling its "Tumblr Sponsored Apps," which will give app publishers the opportunity to target Millennials, who are the primary audience of the blogging service.
That demographic being targeted is also a group that is extremely mobile and that are large app users.
The purpose of the social media marketing will be to help to drive users to Google Play and to the iTunes App Store in order to encourage the download of new mobile apps. This is a type of mobile marketing known as "app install ads" and they have been a serious business on Facebook, and Twitter, the two largest social network rivals of Tumblr. In fact, 85 percent of Facebook's ad revenue comes from mobile, and that company adopted this type of ad earlier in 2014.
That said, the social media marketing strategy at Tumblr is slightly different from that of Facebook and Twitter.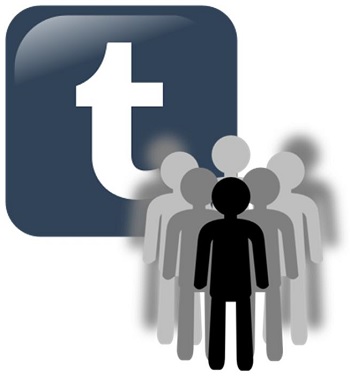 The app install adds are designed to appear as small posts that look somewhat like a card, such as the ones that are found in Twitter streams and Facebook News Feeds. However, they are unrestricted in terms of their format, and are actually posted in the form of sponsored blogs.
The service debuted this week with mobile ads from the Betaworks, Big Fish, and GREE publishers. Their GIFs and photosets were featured, but according to the creative strategy manager at Tumblr, Max Sebala "the sky's the limit in terms of creative." Since the ads are actually displayed in the form of blog posts, it makes it possible for readers to share and re-share them throughout the Tumblr network by way of its reblogging feature.
To start, these social media marketing ads will be appearing exclusively on the dashboards of mobile Tumblr users. However, when the content is re-shared, it can be viewed by any user of the blogging network, including both those over mobile and using the service on laptops and desktops.