The Finnish developer of the hit game, Angry Birds will now launch a new version of that app.
Rovio, the mobile games developer behind Angry Birds, has now signed a deal with Lego that will allow it to create and release several new versions of the app that will be based on the popular building blocks toy.
This is the latest in the Finnish company's strategy to boost its dwindling licensing business for that game.
The mobile games earnings that Rovio saw last year from its Angry Birds brand dropped by a tremendous 73 percent, as the demand for the app's images and themes on clothing, toys, and even sweet treats has tumbled downward. The hope is that by teaming up with Lego toys, there will be a new explosion of popularity that will occur at the same time that the full length Angry Birds movie is released in the spring of next year.
It is evident that Rovio is working hard to breathe life into the hottest mobile games it has ever released.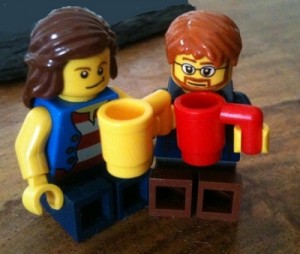 The risk is that the fad for the game app has come and gone, and that the company will need to continue to scramble to release something else that will be equally appealing to consumers in an ever more flooded gaming marketplace.
The Angry Birds game involves the use of a slingshot through which the player launches various types of birds to attack the pigs who have stolen their eggs. While it remains the top paid mobile app of all time, its novelty is rapidly worn away and mobile device users are looking through the various app marketplaces for newer opportunities to play. Rovio has been struggling to create new hit games and has been relying heavily on the licensing of its top hit for its revenues.
The company is hopeful that the mobile games partnership with Lego and the release of next year's 3D movie will help to boost its licensed toy business. Recently, it had been forced to slash about 14 percent of its workforce, which was around 110 jobs, as a result of the dwindling earnings that it has been seeing when compared to previous years.