The cloud software manufacturer has now revealed that it will be buying the company for $1.54 billion.
VMware Inc., a cloud software maker, has now announced that it will be buying AirWatch, which is a privately held mobile security provider, for a purchase price of $1.54 billion.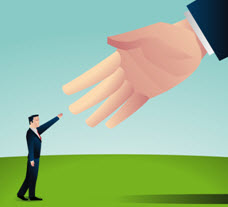 The goal is to allow the companies to secure a place in meeting demands from companies for securing devices.
As a growing number of employers are allowing their workers to use their own mobile devices such as smartphones and tablets, they are also placing themselves at an increased risk. Therefore, there is currently a rapidly rising demand from businesses for a way to secure those employee owned gadgets, as well as those that are owned by the companies but that are used by the employees, for that matter.
Some analysts see this mobile security acquisition as a threat to BlackBerry's traditional position of dominance.
The reason that they feel this way is that BlackBerry Ltd. has, for many years, been the automatic choice for companies that are seeking to protect themselves with security products. That said, other analysts are saying that this new acquisition could lead to a rash of additional buyouts throughout this market.
The first steps that VMware, itself, had made into this market were only recent ones. It's primary business has been in the manufacture of virtualization software, which produces a type of virtual machine which behaves in a way that is comparable to an actual computer. This gives companies the opportunity to slash their IT expenses by reducing the need for storage space and servers.
According to Pat Gelsinger the CEO of VMware, when interviewed about the deal, "AirWatch will be the center of our mobile activities," adding that "We are really bringing together the strength we have in PCs and desktops with AirWatch's in the mobility space."
According to ABI Research, the mobile security marketplace will be doubling by next year, to reach over $1 billion. The VMware acquisition of AirWatch is the third major deal of this nature that has recently occurred and many are predicting that this number will grow.