Mobile shopping is driving retail e-commerce sales in the UK.
UK mobile commerce will fuel the growth of e-commerce sales this year, says eMarketer. According to the most recent forecast from the independent market research company, retail electronic commerce sales in the UK for 2016 are likely to exceed £67 billion (approximately $88.7 billion). Mcommerce will account for a total of £25.2 billion ($33 billion) of these online sales.
E-commerce will represent a 22.6% share of total retail sales in the UK by 2020.
In terms of retail digital sales share of total retail sales, the UK is a world leader. Its e-commerce sales are fueled by the impressive growth of smartphone-based buying from UK consumers. Consumers in the United Kingdom have always been fast to adopt digital technologies, including embracing shopping and buying on mobile devices. The $33 billion mobile commerce prediction from eMarkter is an increase of over 25% from 2015.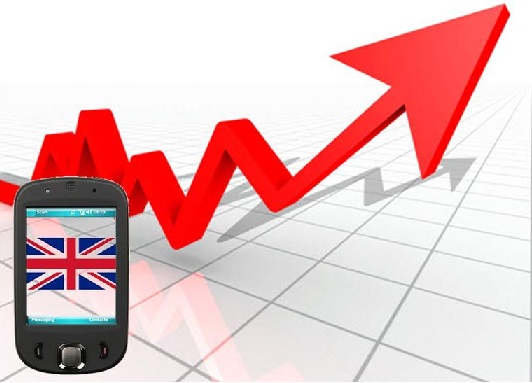 This growth in UK mobile commerce retails sales is expected to continue to grow over the next few years. By 2020, mcommerce sales are predicted to surpass £42.5 billion ($56 Billion). The growing retail ecommerce market in the UK is helping to make up for the decline the nation has experienced in terms of traditional retail sales.
Most UK mobile commerce sales come from tablet devices.
Presently, tablet devices are responsible for the majority of mobile commerce sales. eMarketer notes that in 2016, £15.8 billion ($19.8 billion) will be spent via tablet commerce. This represents over 62% of total m-commerce sales.
That being said, more and more consumers are using their smartphones for shopping. According to Bill Fisher, an eMarketer senior analyst, "Smartphone usage continues to have far-reaching implications for retailers in the UK." Fisher added that "However, more than simply driving digital retail traffic, these latest numbers show that smartphones are now increasingly driving digital sales. Getting the smartphone sales experience right is becoming more vital than ever. "
While smartphones currently make up only 35.4% of UK mobile commerce spending, by 2020 this is forecasted to change. It is projected that smartphone-based shopping will account for 52% of spending and £22.1 billion ($29.2 billion) sales.