Snapchat attracts interest of mobile commerce giant
|
Alibaba is showing strong interest in acquiring Snapchat
Alibaba, China's largest e-commerce organization, may be looking to invest in photo messaging application Snapchat. The app has become widely popular, used heavily by those that want to share pictures and short videos with the people they care about. Alibaba is reportedly in talks with Snapchat regarding financing, which could value the application at $10 billion. Why Alibaba is showing interest in Snapchat is something of a surprise considering the company's focus on commerce, but Alibaba has been growing increasingly mobile-centric over the past year.
Snapchat is resilient to the attractive offers produced by companies like Facebook
Snapchat has yet to show any interest in the acquisition proposals offered by other companies. Facebook recently offered to purchase Snapchat for $3 billion, an offer that was rebuked by CEO Evan Spiegel. Though Snapchat may not be looking to be acquired by a larger company, that does not mean these companies will stop trying to buy it. Alibaba has considerable financial clout, and the offer that the company makes to Snapchat could change the mind of Spiegel.
_____________________________________________________
Ad -

#1 Ways to Double Your Productivity For Life
By Jason Fladlien, referred to by many as "One of the top 5 living marketers on the planet". How did he get there? By working smart. Get twice as much out of your day with Jason's easy system -
Learn More Here
_____________________________________________________
Alibaba could use Snapchat to compete with Tencent in the social space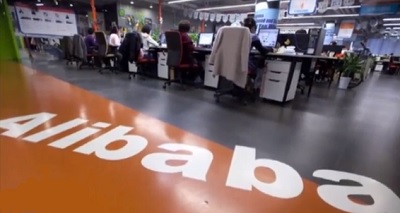 Alibaba has an interest in mobile applications like Snapchat because its primary rival in China, Tencent, currently holds dominance in the social and gaming fields. Tencent's WeChat application is one of the most widely used in the world, and the company has recently introduced mobile commerce services to the platform. Alibaba has missed out on the mobile messaging craze, focusing instead on e-commerce. Now, however, Alibaba may be looking into engaging in the mobile messaging space, and Snapchat may be the best tool through which to do so.
WeChat proves that a social application can become an effective mobile commerce tool
Snapchat does not support mobile payments in any way, but that could change in the future. The WeChat application had been nothing more than a messaging platform until very recently. The application can now be used to purchase products from certain retailers and order taxi services in some cities in China.