Smartwatch in the works at BlackBerry
|
Though the device may be in the company's labs, there is no guarantee that it will ever hit the market.
Not a full week after the Apple Watch was unveiled to a very mixed response from the technology world, BlackBerry has now revealed that it has been looking into its own smartwatch possibilities.
John Sims, the enterprise head at Blackberry, revealed that it has been experimenting with wearable tech.
Sims explained that it would be very interesting to make it possible to run BlackBerry Messenger (BBM) on a smartwatch or other wearable technology device. That said, he also pointed out that "We're not releasing anything at the moment, but it's a definite area of research for us." Much of the "internal experimentation" that is going on with this type of device, at the Canadian device maker has been centered around an effort made by Sims's team as they look into the way that they work from the perspective of mobile app use.
The experimental smartwatch would work with a smartphone and would use a "voice interface" for communication.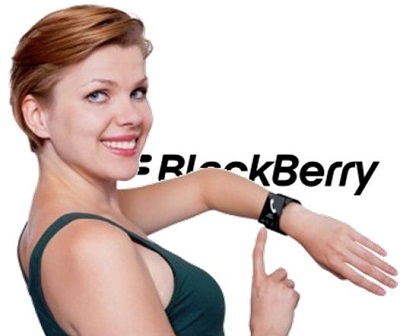 This wearable technology announcement was made during a roundtable which had been assembled in order to provide an introduction of the company's new technology assets head, Sandeep Chennakeshu. Previously a Sony-Ericsson CTO, Chennakeshu is now running the QNX OS department, the acquisition of Paratek antenna, the Certicom cryptography lab, and the platform for the Project Ion Internet of Things.
Among the assets currently under Chennakeshu's control are some highly unique and cutting edge options. For example, the Paratek antenna technology functions by making sure that a smartphone antenna does not become "detuned" when the device is held in the user's hand or up against his or her face. It also makes a difference in the improvement of signal strength and the device battery life.
The elliptic key cryptography from Certicom provides considerably greater efficiency than the current RSA standard, and several security certificates have been issued by BlackBerry for the Zigbee connected home standard. QNX has become the in-car system OS standard in the industry. It is clear that the company is moving toward software and services and away from a focus on devices, but at the same time, it isn't stopping them from looking into the possibilities of a smartwatch.