Smartwatch rumors hint at new circular Samsung wearable tech
|
The electronics company is reportedly developing a circular watch to compete with upcoming LG and Motorola devices.
According to a report that was released earlier this week on Samsung's blog SamMobile, as part of its Gear line of wearables, the South Korean electronics manufacturer is developing a round faced smartwatch and, if this is true, it would mean that Motorola's Moto 360 will no longer be the only high-tech circular watch on the market.
The new watch is rumored to be SIM enabled.
In addition to having a round display, Gear Solo, which is believed to be the name of the new watch, will supposedly feature SIM (subscriber identity module) functionality. Essentially, SIM is a circuit integrated into a mobile device that securely carries an identification number that is unique to the mobile user. It also stores personal data and prevents operation of the device when removed.
With the inclusion of this technology into the smartwatch, this would suggest that it would have more capabilities that are similar to a cellular phone compared to other smartwatches. For instance, it could have the ability to make phone calls without needing to be synced to a separate smartphone. In April, the company reportedly requested to have the term Gear Solo, which would feature SIM capabilities, trademarked.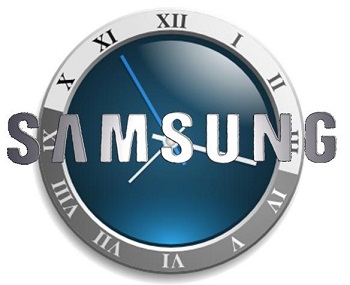 Presently, it is not known if the third generation device from Samsung will be powered by Google's Android Wear as is the case with the forthcoming Moto 360 device or the rumored upcoming LG smartwawtch, or if it will be powered by Tizen, Samsung's operating system.
In addition to the Gear Solo smartwatch, other devices are expected to be unveiled by Samsung.
Aside from the highly anticipated wearable tech, it has also been speculated that the electronics company will be launching the Galaxy Note 4, as well as Gear VR, a virtual reality headset. It is suspected that Samsung will reveal its new circular smartwatch and other devices next week at its Unpacked media event, which will be held before the IFA trade show that takes place in Berlin and runs from September 5 to September 10.