Samsung teams with Visa and MasterCard for its mobile payments service
|
Samsung Pay will have the backing of both Visa and MasterCard
Samsung is beginning to partner with large financial organizations, such as MasterCard and Visa, in order to improve the launch of its new mobile payments service, called Samsung Pay. By teaming with these companies, Samsung may have a greater reach in markets where mobile payments are thriving. Other companies, such as Apple, have done this for the launch of their mobile payments services, and launch partners for these services have proven to be quite powerful allies.
New mobile payments services uses Magnetic Secure Transmission technology to make transactions more convenient
Samsung Pay has been designed to allow consumers to make secure mobile transactions. The service makes use of NFC technology, which is quite common in the mobile payments sector, and technology called Magnetic Secure Transmission. This allows Samsung to be used at locations that do not have NFC support, which will make it easier for consumers and merchants to participate in mobile commerce from any device that is being used.
_____________________________________________________
Ad -

#1 Ways to Double Your Productivity For Life
By Jason Fladlien, referred to by many as "One of the top 5 living marketers on the planet". How did he get there? By working smart. Get twice as much out of your day with Jason's easy system -
Learn More Here
_____________________________________________________
Samsung believes its mobile payments service will change the way people shop and pay for goods and services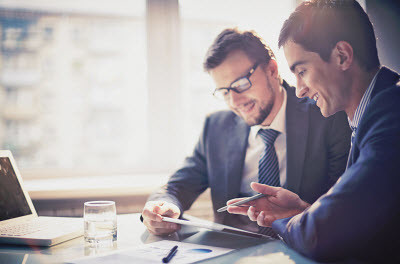 The company believes that its new payment service will change the way people pay for goods and services. This has been a common belief in the world of mobile commerce, largely because consumers are beginning to favor their mobile devices over more conventional forms of commerce. Samsung may be able to deliver on its hope to revolutionize mobile commerce through its partnerships with Visa and MasterCard. Both of these companies have extensive experience with mobile payments, especially when it comes to making transactions secure.
Visa and MasterCard may help make mobile payments more secure
Mobile security is one of the major challenges currently facing mobile payments. Because the sector is relatively young, it has not had time to establish appropriate defenses against those that would seek to exploit a consumer's financial information. With the help of Visa and MasterCard, Samsung Pay may be able to offer a secure solution for those that are interested in mobile payments.