Samsung Pay rolls out in Spain
|
The mobile payments service has just stepped into the Spanish marketplace through CaixaBank.
Consumers in Spain now have a new opportunity to use mobile payments, as Samsung Pay has rolled out its service in the country, following a deal that has brought it its first support from financial services in the country in the form of ImaginBank, a subsidiary of CaixaBank.
This will make it possible for customers with certain models from the brand to pay using their smartphones.
As of yet, mobile payments have not been tremendously successful in the country. Some banks have already attempted to offer their support to Apple Pay, but when it actually came to enabling the service with their cards and point of service readers, they have appeared to be less motivated. Yet, Samsung Pay has managed to obtain the support of CaixaBank and it has become immediately effective.
A press release has confirmed the partnership between the bank and Samsung Pay for Spanish consumers.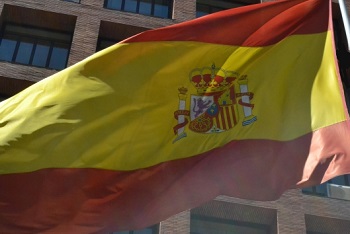 The bank released the PR in order to reveal that it has become the "key partner" with Samsung in its mobile payments in terms of its "promotional campaign strategy." In this strategy, there will be 700,000 consumers across the country who will have immediate access to this m-payments service.
The bank has expressed a considerable amount of enthusiasm, which is being seen as a nod to the potential that comes along with mobile payments platforms such as that with which it has just connected itself. When taking into consideration that the bank already owns its own mobile payments service called CaixaBank Pay, which launched last September, it is quite notable that it is as involved as it is in this second option, as well.
The bank stated that supporting Samsung Pay is a demonstration of its dedication to "developing its payment method innovation strategy with the aim of incorporating the latest global trends in its offer." This is also being seen as a positive move for Samsung's mobile wallet, which has been working hard to try to keep up in the race against its top rival, Apple Pay. The Apple wallet has also been spreading into new markets worldwide. It's expected that the service will also be seen in the U.K and China, before long.