The social media giant is now offering new options to help users to be able to connect more conveniently.
Facebook Messenger may not be the most popular mobile messaging application, but it isn't all that far behind WhatsApp and it has now introduced additional features, including barcodes comparable to QR codes, which are meant to help people to better communicate with their friends and family members…and businesses and brands.
There usage of the mobile app has never been larger, as 900 million people use it every month.
That data is according to Mark Zuckerberg, himself. These days, people use the social network for a great deal more than just posting food pics and cranking about what has happened to them. It has become a very important business tool. It is specifically for this reason that many of the new features such as QR codes have been added to the application. It will make it much easier for businesses to converse with their customers and for people to investigate and communicate with the brands they like.
Among those features are barcodes similar to QR codes, as well as Messenger Links for faster conversation launching.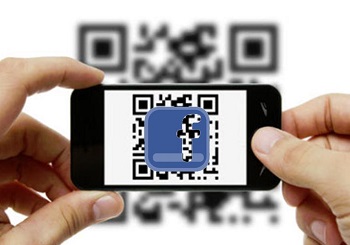 The barcodes are actually being called Messenger Codes, although they look just like a redesigned version of a quick response code. On the other hand, the links are just as self-explanatory, as they come in the form of a regular URL that can be tapped in order to begin a conversation over Facebook Messenger. The URLs are designed in the form of m.me/username and are essentially an extension of the traditional vanity URL.
The Messenger Codes appear to be regular QRcodes but that have undergone a facelift. They can be scanned using the camera of a smartphone or tablet and function as a shortcut into a conversation through the mobile app, instead of having to manually enter any identification info.
Zuckerberg described this take on QR codes by saying that "Messenger Codes let you just pull out your phone and scan someone else's code — it's the new circular pattern surrounding their profile photo in Messenger settings. Messenger then starts a conversation with them. No more misspelled names or mistyped phone numbers."