QR codes at the Yamba Museum bring history to the present
|
A free app in combination with the quick response codes are all that visitors need on their smartphones.
The Yamba Museum may be focusing on the past, but it is doing so with 21st century technology, with the development of QR codes as well as a free app that can be used on mobile devices such as smartphones and tablets that are frequently carried by visitors to the location.
The application allows the quick response codes to be scanned in order to enhance their experience.
All that a visitor must do in order to take advantage of the additional mobile features at Yamba, is to download a free app and scan the special QR codes. This allows them to be able to take a tour of the museum that involves access to additional images and interesting pieces of historical information that apply to what they are actually seeing in front of them in reality.
The QR codes have been printed onto stickers and free postcards that have been distributed around the area.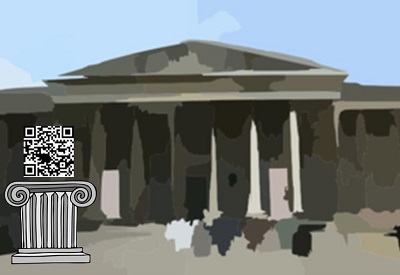 Nearby shops and holiday accommodation sites displayed and shared the stickers and postcards that were available to visitors in Yamba for free. The alternative to scanning the barcodes was to visit the museum's official website where the entire tour could be downloaded so that it could be accessed once the visitor headed out to the Yamba Museum.
The downloadable tour is broken down into six different parts so that the visitor can access them as needed or wanted. They consist of the Pilot Station, the Bay, the Flat, the Hill, the River Training Works, and the Museum. The design of the parts of the tour are all meant to be compatible with a mobile device and are easy to view and read while the gadget's user is taking the Yamba tour.
Beyond smartphones and tablets, the app can be downloaded into desktops, laptops, notebook computers, and any other device with a platform that supports a standard HTML browser. It was developed by Jon Henry, a Port of Yamba Historical Society member, based on the information that was provided by John McNamara, a research officer. It also used some of the museum's own historical photographs from its collection. Henry will be updating the History Tour application on a regular basis. The QR codes were created by the society's member, Rob Knight.