QR codes alternative developed by Australian startup
|
Shomi has created a font-based substitute to the quick response code.
Shomi, an Australian startup, has developed Shomi codes, which are similar to QR codes in that they link to digital content, but what makes the Shomi variety different is that it is based on font, which makes them smaller and does not limit them to back and white, giving them greater flexibility.
The new codes are quick and easy to implement.
According to Tony Williams, the founder of the newly established Australian business, Shomi codes have been purposely designed to be placed in confined spaces in publishing, such as a line of text. Williams says that "because it's a font, it's a lot quicker and easier to implement than a QR code.'' This gives it the advantage.
He also added that "QR codes were designed as a high density alternative to a barcode for tracking automotive parts. They are completely over engineered for use as mobile linking technology."
Shomi is not the first QRcode competitor. Microsoft created Microsoft tag, but the company has decided that it will be eliminating this service next year. Williams believes the reason that Microsoft tag did not work was it did not overcome the quick response code's format, which Williams says is one of the chief problems of the code because all of the additional data is not needed for a mobile link.
Shomi codes may be more effective than QR codes for providing useful data to companies about consumers.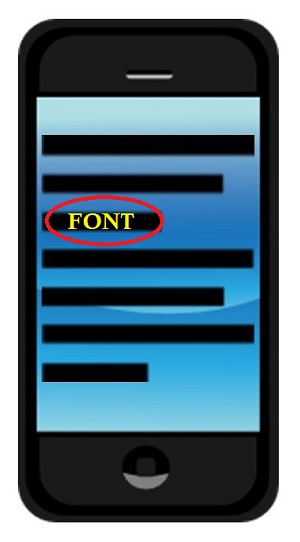 Shomi intends to generate revenue by storing the data it collects from users of its code, analyzing this data and providing it to publishers who use the Shomi code. According to Williams, the free version of their platform with basic analytics is currently available.
He said that Shomi can "control the experience" and they capture all of the data which is a huge advantage to companies. A company can use the code to direct their reader and learn what they can about the consumer.
Williams stated that Shomi will make money with detailed analytics packages and they will charge on a tiered scale that will be based on scan usage. At present, the startup is seeking seed funding and is on the watch for businesses that may be interested in being among the first to adopt their code.
Only time will tell if Shomi code will be a true competitor of QR codes for mobile.