QR code payments launched at South African McDonald's
|
A pilot program is now underway using QuickPay for WeChat customers in the country.
McDonald's is now running a pilot project using QR code payments with a cashback offer. Customers using WeChat can get 50% cash back when they use the QuickPay service. This is exclusive to select restaurants in South Africa.
The goal is to encourage people who are already using the social messaging app to pay with their smartphones.
Participating restaurants are located in Cape Town and Johannesburg. Customers using the WeChat mobile app are being offered a special 50% cashback offer. This is mean to encourage them to use the QuickPay QR code payments at McDonald's in a participating location.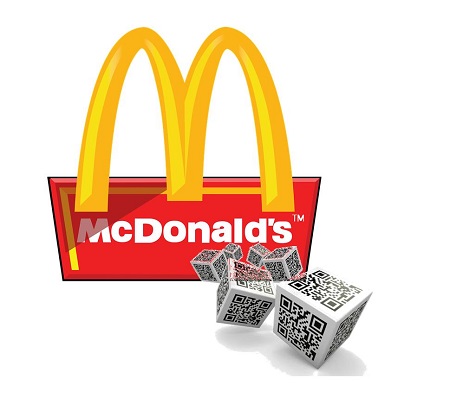 This incentive is meant to help to encourage customers to try the mobile payments for the first time. By showing them how easy it is to pay for an order simply by presenting the QR codes at the point of sale so they can be scanned, McDonald's hopes that consumers will be taken with the service and will continue to use it.
The QR code payment cashback offer is available to the first 20,000 customers to use the service.
Those customers will receive 50% cash back when they pay for their meals with their smartphones. According to the McDonald's South Africa chief marketing officer, Daniel Padiachy, "We are continuously searching for innovative ways to enhance our customers' experience." He added that "We believe that WeChat's Quick Pay will further assist us in upholding these principles."
The WeChat app first launched in the country in November 2015. The app is owned by Tencent, the ecommerce giant from China. Payments through the service have been made possible in South Africa through a partnership with Standard Bank.
WeChat makes it possible for users to make P2P transfers as well as to scan QR codes to make payments in-store at any of 30,000 merchants across the country that support the SnapScan platform. The mobile app can also be used to purchase wireless services such as airtime and data, as well as to pay certain utility bills.
While Quick Pay is functioning within the SnapScan WeChat feature, that QR code payments option is currently available exclusively at McDonald's.