NFC technology may be made safer with a simple off switch
NFC technology not so easily exploited when it is turned off
NFC technology is becoming a more common feature in mobile devices. The technology is used often in mobile commerce and advertising as a way to facilitate convenient services and reach out to consumers. For these purposes, NFC technology has proven itself quite effective. The technology is, however, exposed to the risk of exploitation from hackers. It is also a major drain on a smart phone's battery, especially if it is used for mobile commerce and social networking.
Turning off NFC could save battery power
For those with NFC-enabled Android mobile devices, turning off NFC technology is fairly simple. Those that do not conduct mobile payments or engage in data exchange regularly can actually see some major benefits from turning off the NFC capabilities of their mobile device when they do not plan to use them. Turning off the NFC technology embedded in the phone can help reduce the strain on the mobile device's batter, allowing it to remain charged for a significantly longer period of time. Turning of NFC connectivity can actually make a mobile device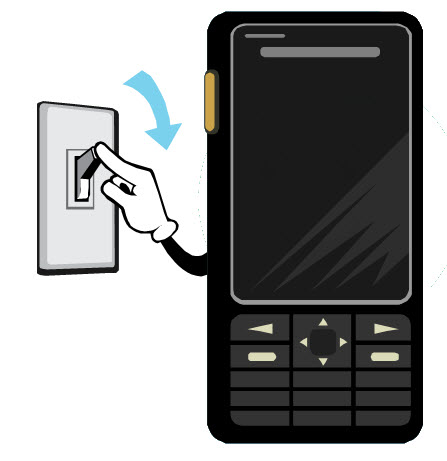 much safer as well.
Security boost through turning off NFC
NFC technology is quickly becoming notorious for the lackluster security features that are native to it. The technology is completely benign in the sense that it does not have robust security features or any glaring security faults that could put a user's information at risk. The applications and services that rely on NFC technology, however, do have some serious security shortfalls that do put this information at risk. When consumers do not plan to make use of these applications and services, turning off the NFC capabilities of their mobile device may help mitigate the risks associated with mobile commerce and other NFC-based services.
Battery mileage varies from device to device, but security still a serious issue
The impact NFC technology has on the life of a battery is highly dependent on the mobile device in which the technology is installed. Personal tests are advised for those that want to get a better understanding of what the technology will do to the battery of their own device. Because NFC technology works at very short range, the security implications can often be overblown. Nonetheless, the security issues inherent with many NFC services and applications are still cause for concern and consumer should take steps to protect themselves.
About The Author
BWild
While taking an extended vacation (due to lack of work) from Bill's normal occupation as a sound engineer, he found writing to be a new found passion. Technology trends sparked his interest so he started writing about the latest and greatest gadgets to hit the market and then we found him, or he found us...does it really matter? Bill now writes for Mobile Commerce Press concerning news matters that are changing the industry today.